It is so hard to find places in the world with both beaches and mountains. Both are some of my happiest places where I feel most grounded and centered, so when the two are together, it's magical. As the plane began its descent into Puerto Vallarta, I was so excited – here was another spot to add to my list! The southernmost parts of the Rockies surround a gorgeous bay, full of beaches and vegetation.
Puerto Vallarta is located on the western coast of Mexico, about 410 miles west of Mexico City. It offers access to both the Pacific Ocean and the Sierra Madre Mountains. There are seasonal (November – March) direct flights to many U.S. and Canadian cities, but if you're going in the off-season like I did, easy connections aren't too hard to come by in the U.S. or in Mexico City.
watch my Puerto Vallarta vlog!
Day 1
I arrived mid-afternoon on Monday to the really compact and well-planned Puerto Vallarta Airport. There are multiple Starbucks and other snack options there. After a quick caffeine break, we took a very short ride to the Marriott Puerto Vallarta – it was seriously only about 7 minutes away from the airport!
Upon entering the Marriott, I fell in love. It was absolutely beautiful, having just undergone a complete renovation. The entire lobby area was open, allowing a full view of the pool, beach and ocean.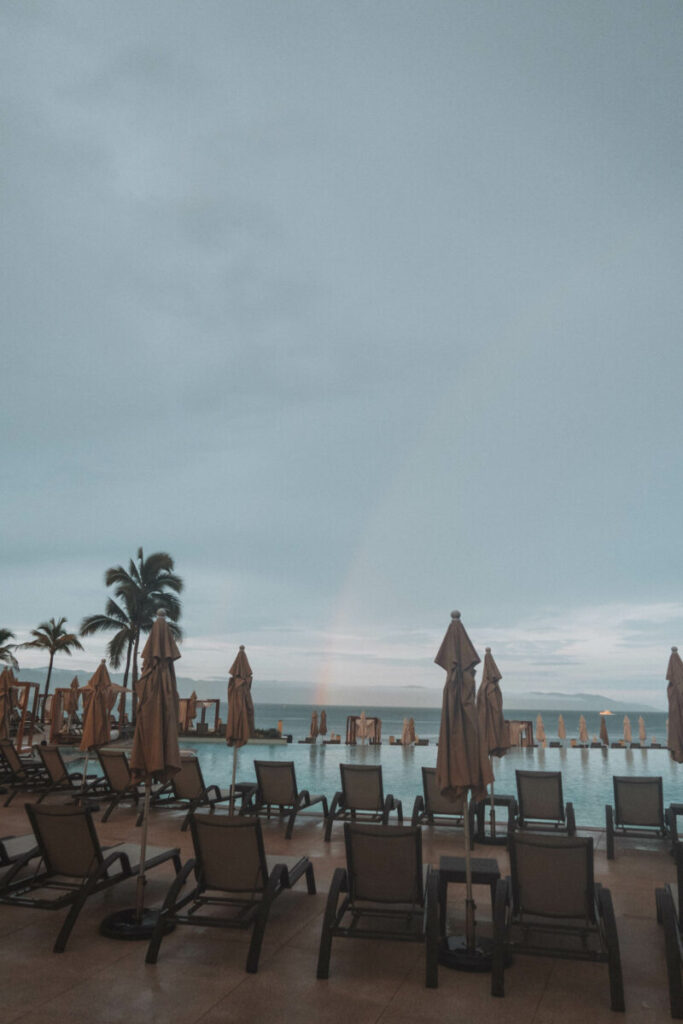 The Marriott Puerto Vallarta has 405 guest rooms with free WiFi throughout the property. There are six on-site restaurants (soon to be a seventh overlooking the ocean!) that we tried through the week. They also offer a pool, spa, and fitness center. All rooms have a fabulous view of either the garden or the ocean!
I got to my room and was greeted by a customized pillowcase the hotel staff had prepared with my blog's logo on it. See it in my vlog above!! This was only the beginning of an excellent customer service experience the team provided throughout our group's entire stay. My room itself was gorgeous, with a balcony overlooking the ocean, a seating area, a desk, ample closet space and a fabulous bathroom. The AC was also AMAZING – I need to get that kind of unit in my apartment!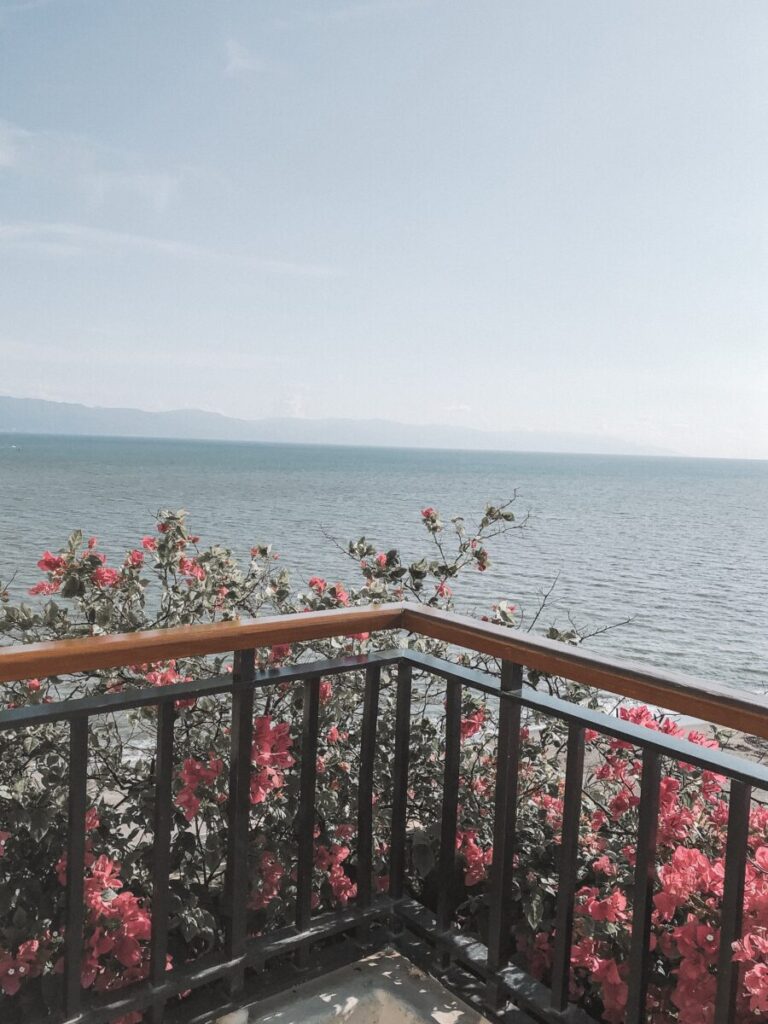 After exploring the property with my friend Megan, we met up for a dinner at Las Casitas, one of the on-site restaurants. It's right on the beach, so you can take in the great panoramic views while enjoying your meal. I loved the fresh guac and seafood!! The sunset that night was fantastic, and we had a front-row seat at our table. Definitely recommend timing dinner right so that you can see it there, too!!
Day 2
We had a group breakfast at another one of the hotel's restaurants, La Estancia. It features a sprawling buffet full of smoothies, pastries, omelettes, chilaquiles, and a variety of hot options. I especially loved the fresh juices.
Afterward, we went into the city center to start a tour of the Malecon. The Malecon is a one-mile walking path located along the water. It is home to many famous and important sculptures. Perhaps the most important is the seahorse, which has been adopted into Puerto Vallarta's branding. We did a walking tour with Memo from Vallarta 101 – I highly recommend taking his tour! He was extremely knowledgeable about each sculpture and the city itself.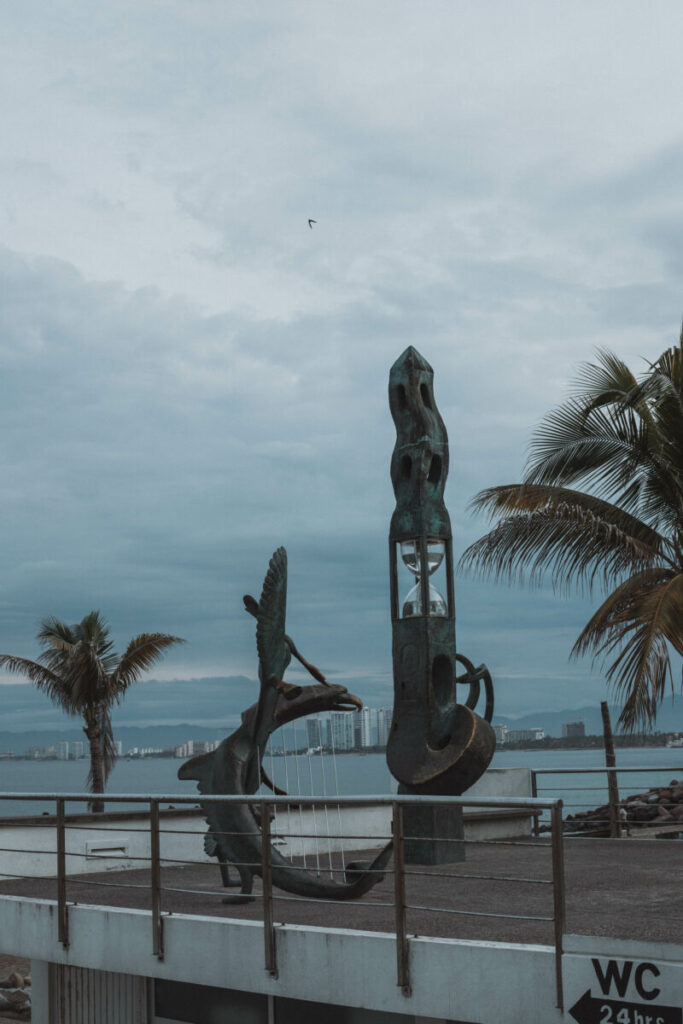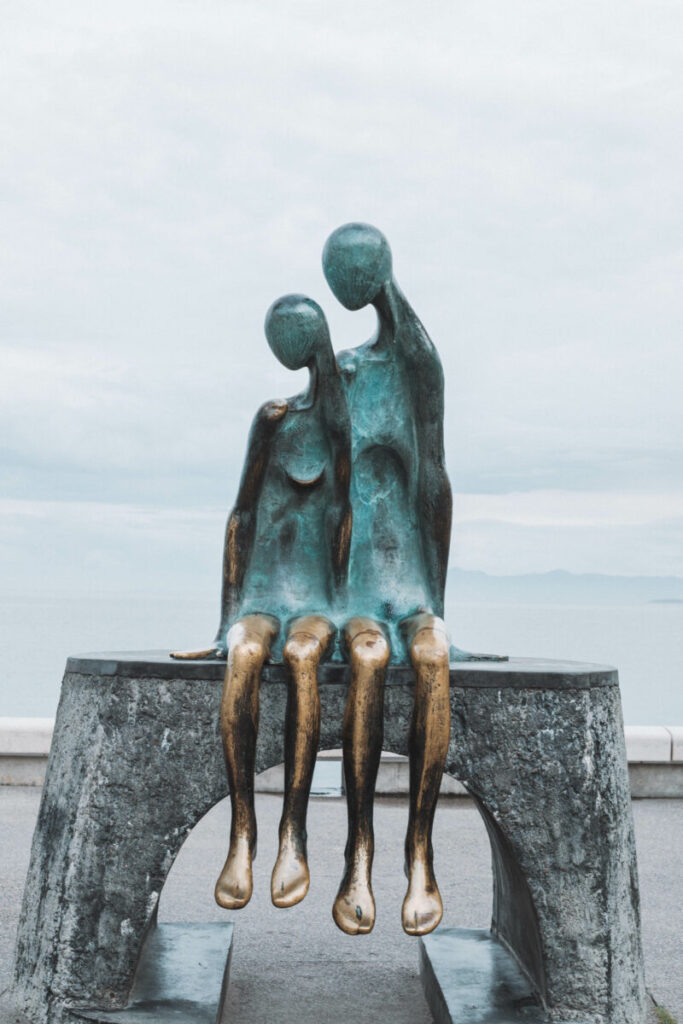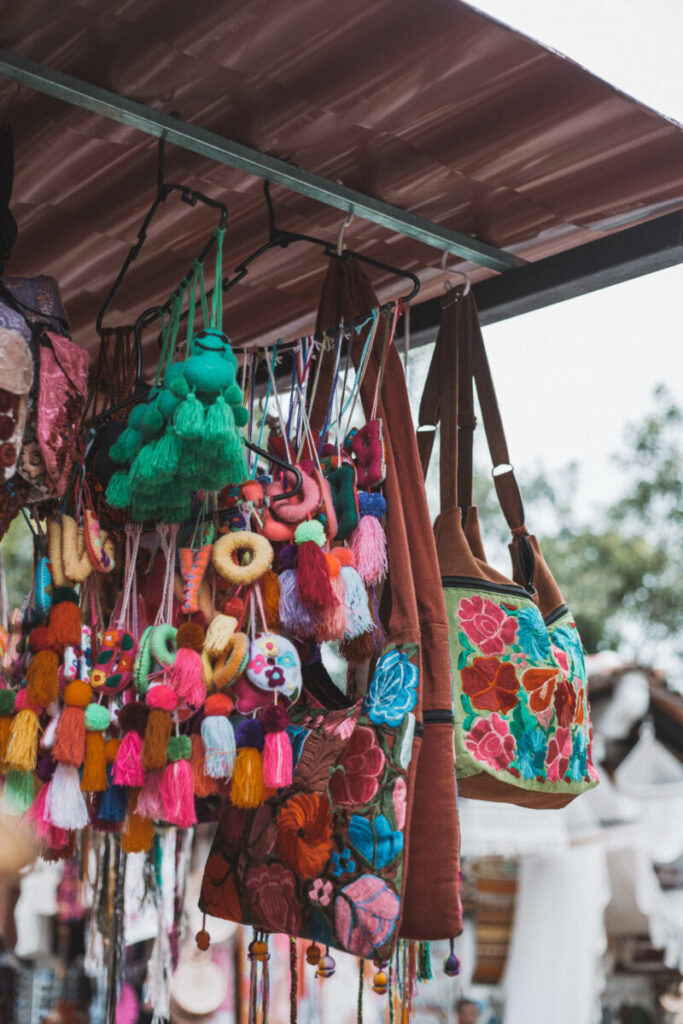 After walking all the way through the city to the Romantic Zone, we returned to the Marriott for a ceviche cooking class. I had never tried to make ceviche on my own, and was surprised at how fun and easy it was! The chef who walked us through made sure we were all following directions and tweaking the recipe to our individual tastes.
We had some free time after lunch, during which I went down to the beach with some of the girls. There is a coconut stand by the pool where we got some freshly cut coconuts to enjoy as we sunbathed.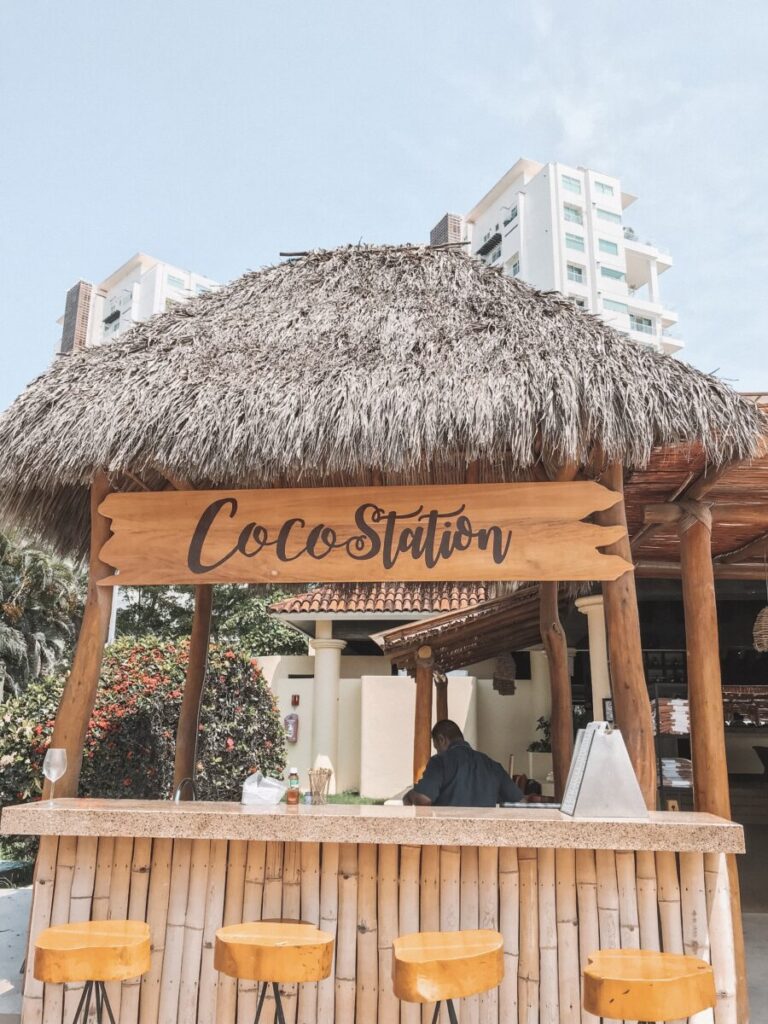 That evening, we got ready and went shopping at local boutiques before heading to Casa Kimberly for dinner. Casa Kimberly was once Elizabeth Taylor's home, across the street from Richard Burton. The story goes that while he was filming a movie in Puerto Vallarta, he bought a home, and chose to buy his mistress the one across the street with a connecting bridge to avoid any scandals of her entering and exiting his home! The resulting "Puente del Amor" offered beautiful views of the mountainside as well as the bay.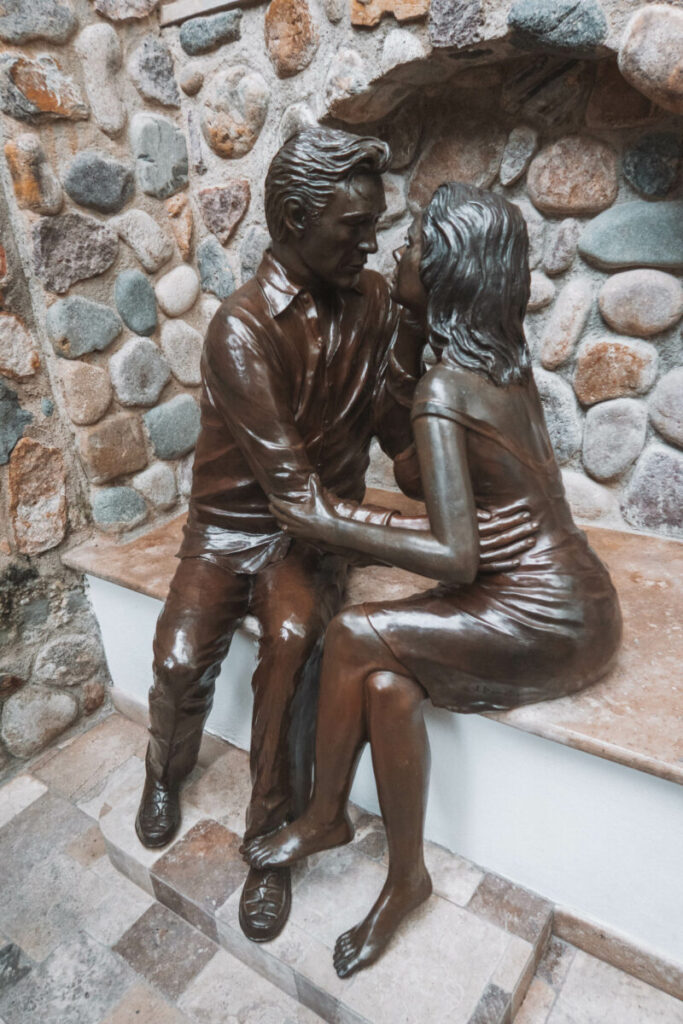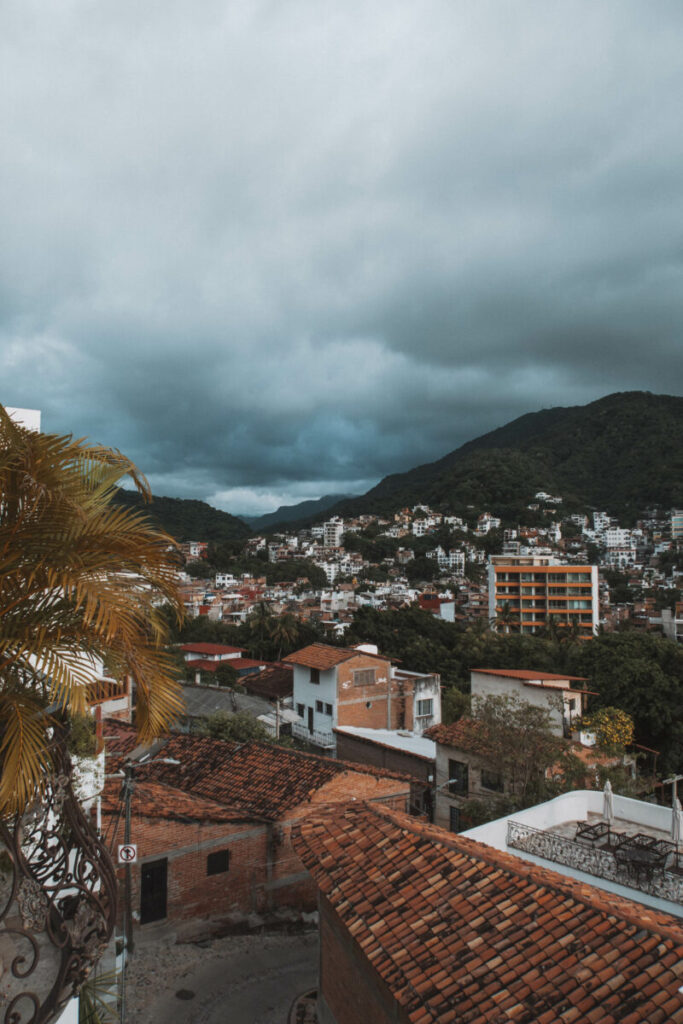 We dined at the Iguana Restaurant inside Casa Kimberly. Highly recommend the jalapeno margarita and the coconut margarita!! The views were stunning from inside as well.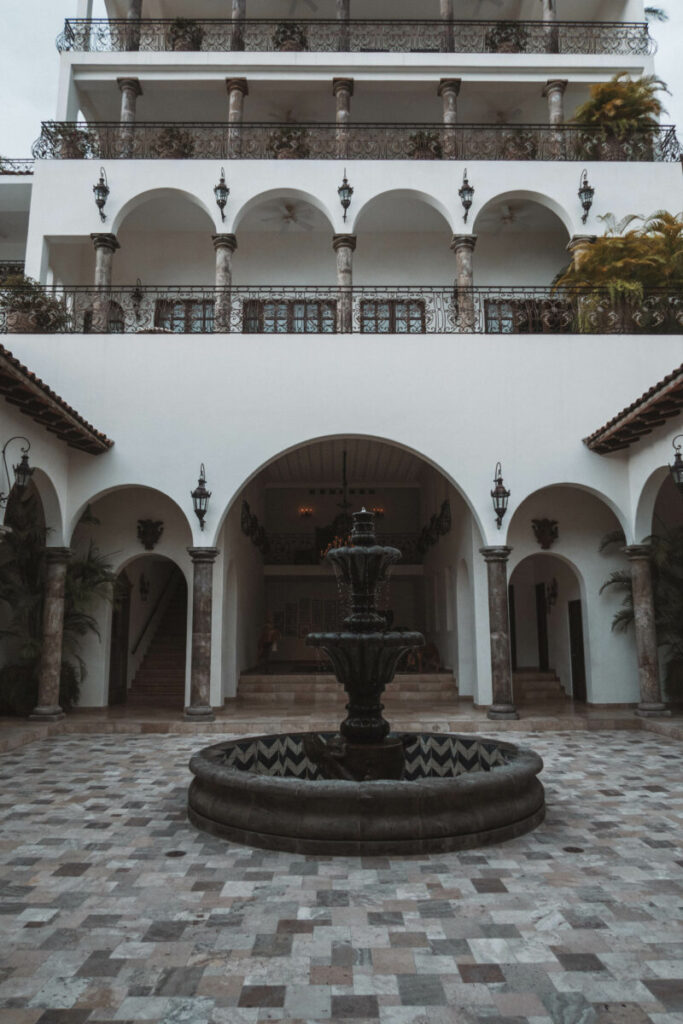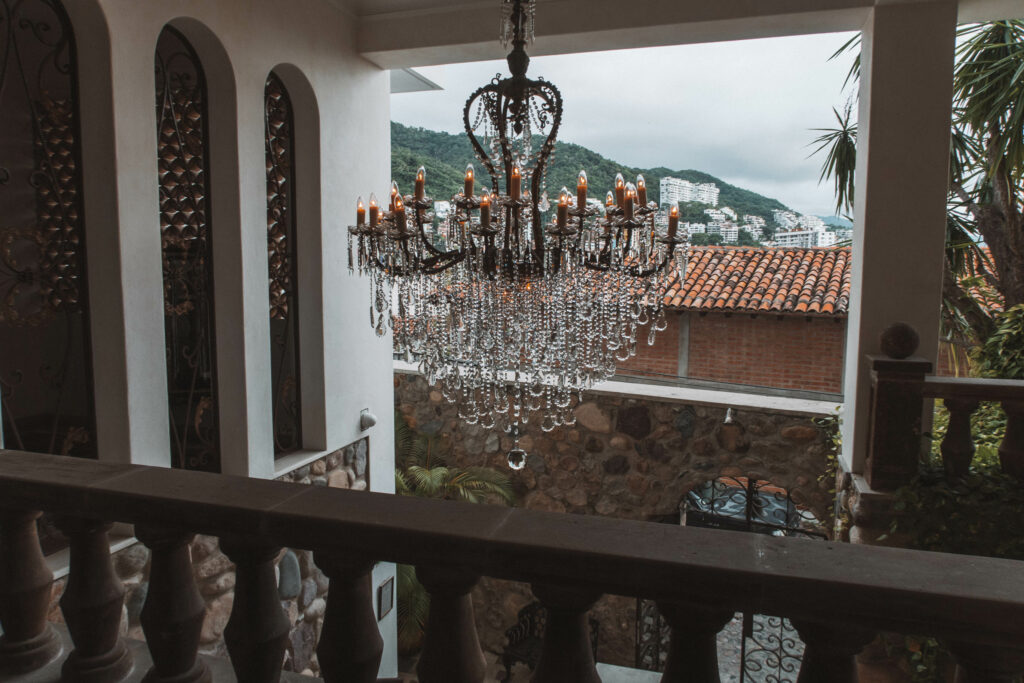 Day 3
We ate breakfast at the hotel buffet before heading to its sister property, the Sheraton Buganvilias. It's located closer to downtown and was just as beautiful as the Marriott! We went to see the Maiave Spa and receive treatment there. I had never undergone hydrotherapy but greatly enjoyed it, as well as the deep-tissue massage following it. It was overall a very relaxing morning and I would definitely stop by if you're looking for some R&R on your trip.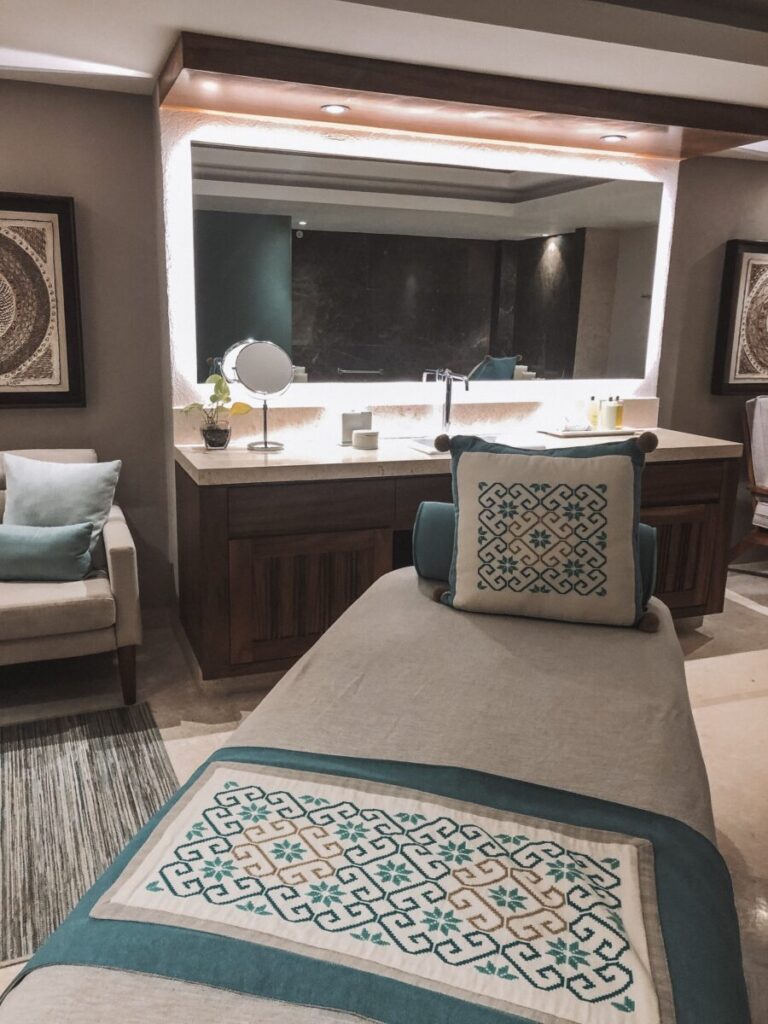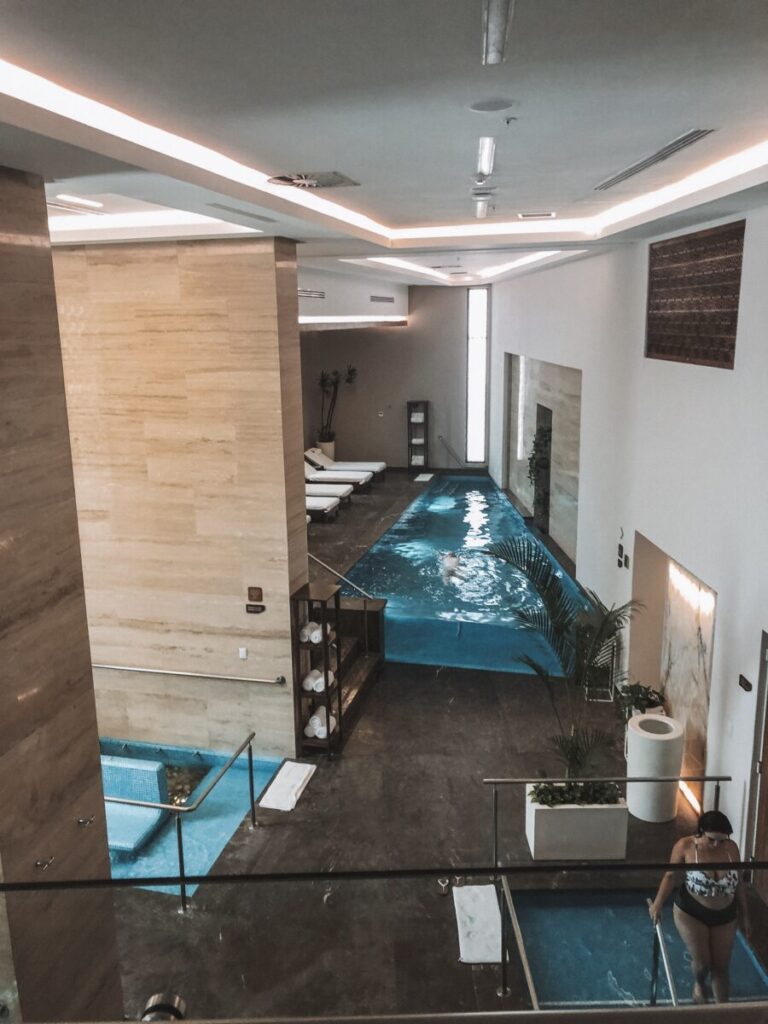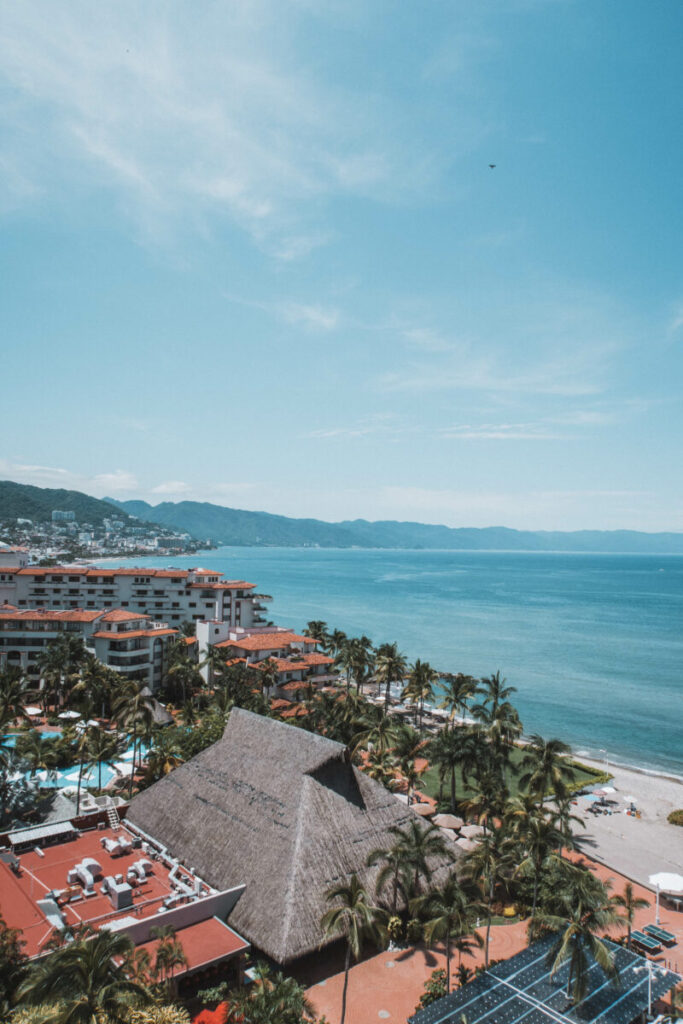 We had some free time to lay by the pool and eat lunch at Las Casitas back at the Marriott – I was able to finish a book on a cabana and it was perfect.
After a quick shower and outfit change, it was off to the Chocomuseo to learn a bit about how chocolate is made… and make some of our own!! I had never made chocolate before, let alone a truffle. We had so much fun walking through the process and helping where we could (Stacey added wayyyyy too much pepper at one point and we had to start from scratch, haha!). I loved my finished chocolate truffles and was so proud of myself for creating them! It was a really neat experience. Definitely watch it all happen in my vlog 🙂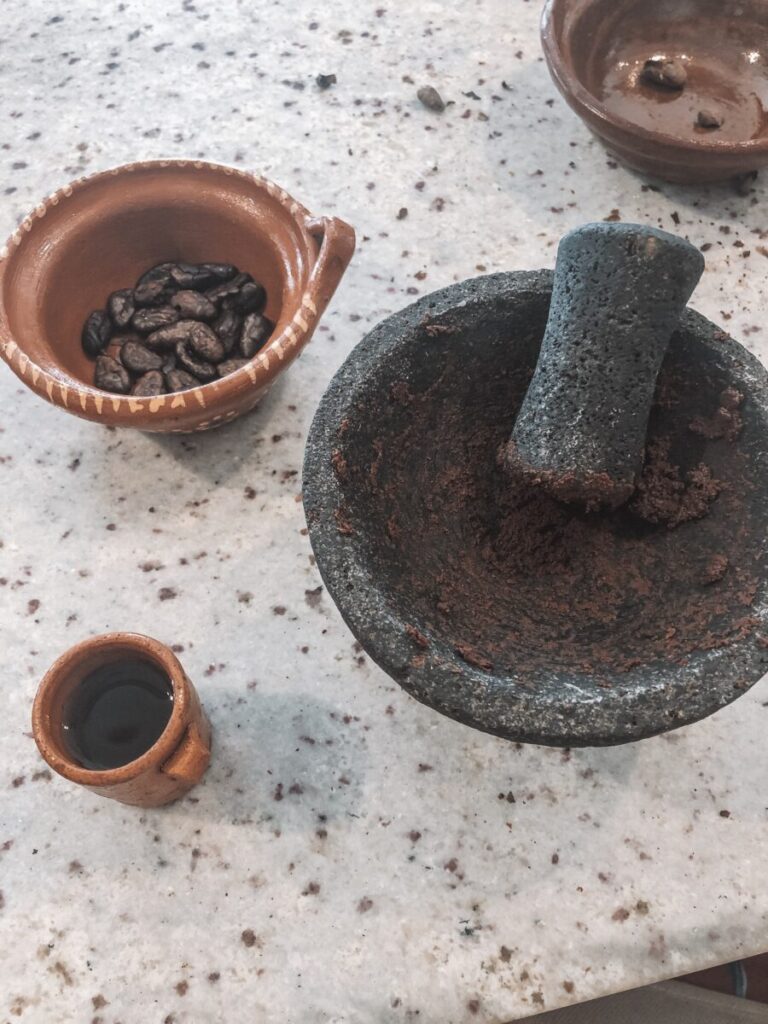 We headed down to the Playa de los Muertos, the most popular beach in Puerto Vallarta, for dinner at El Dorado. It is located on the beach and gave us a great view of another gorgeous sunset. I loved the ambiance of the thatched roof, the lanterns hanging in the palm trees and the live music.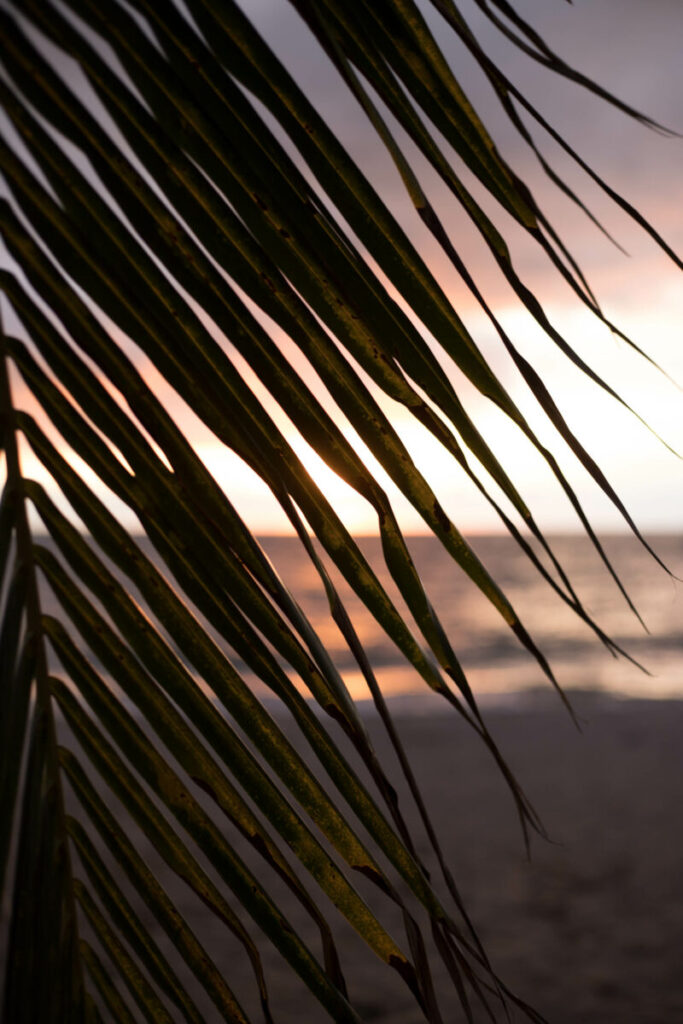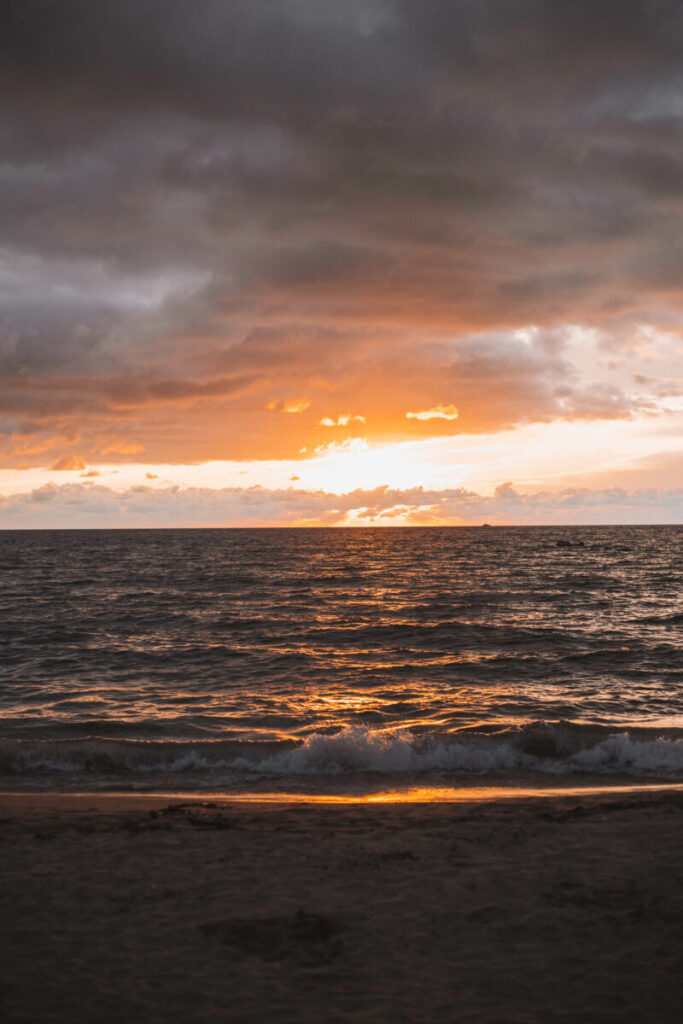 Day 4
We woke up early to grab a quick breakfast at the hotel before heading to the marina. We set off on a Vallarta Adventures luxury yacht and snorkeling tour, taking us to the south part of the Banderas Bay. On the way over, we got some great views of the ocean and the mountains. Once we arrived at our destination, we were able to snorkel. I had never snorkeled before but enjoyed it greatly!! It was so neat watching from above as the sea life swam around beneath us. One of the girls even had a smartphone that was waterproof, so she got some amazing videos of it (see them in my vlog!). After snorkeling, we had a fun time on a private beach with hammocks, cabanas and drinks. We chose to go out on the banana boat that the company was operating, which was like tubing on steroids. I also tried paddle boarding with Megan. We got back on the boat for lunch and the return trip to the marina. Allow 4-5 hours if you schedule this tour – lots of fun and a must do!!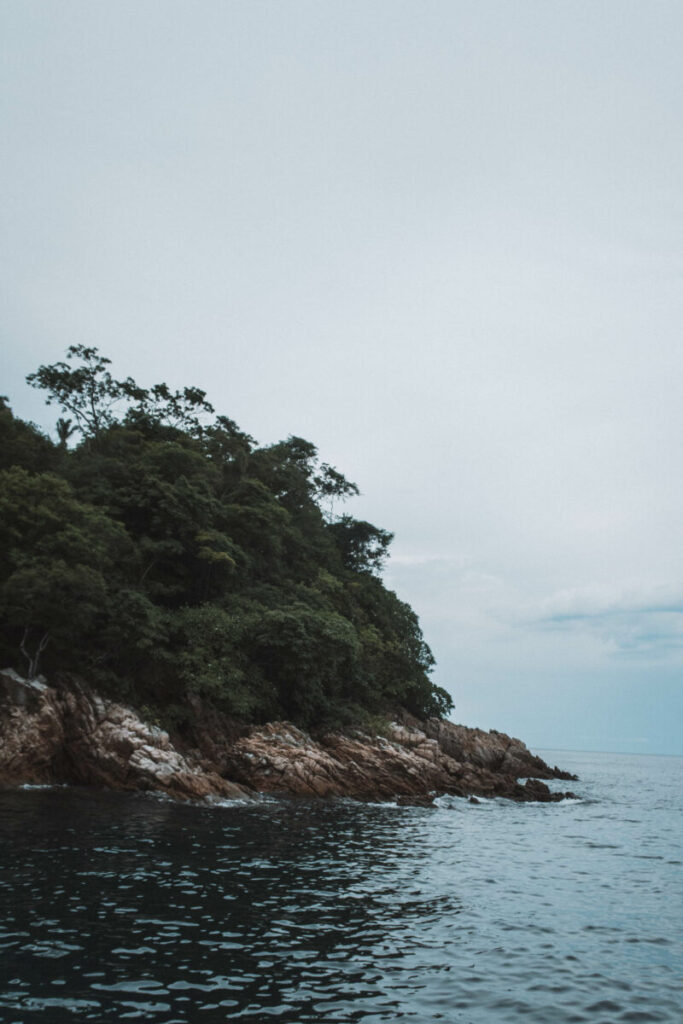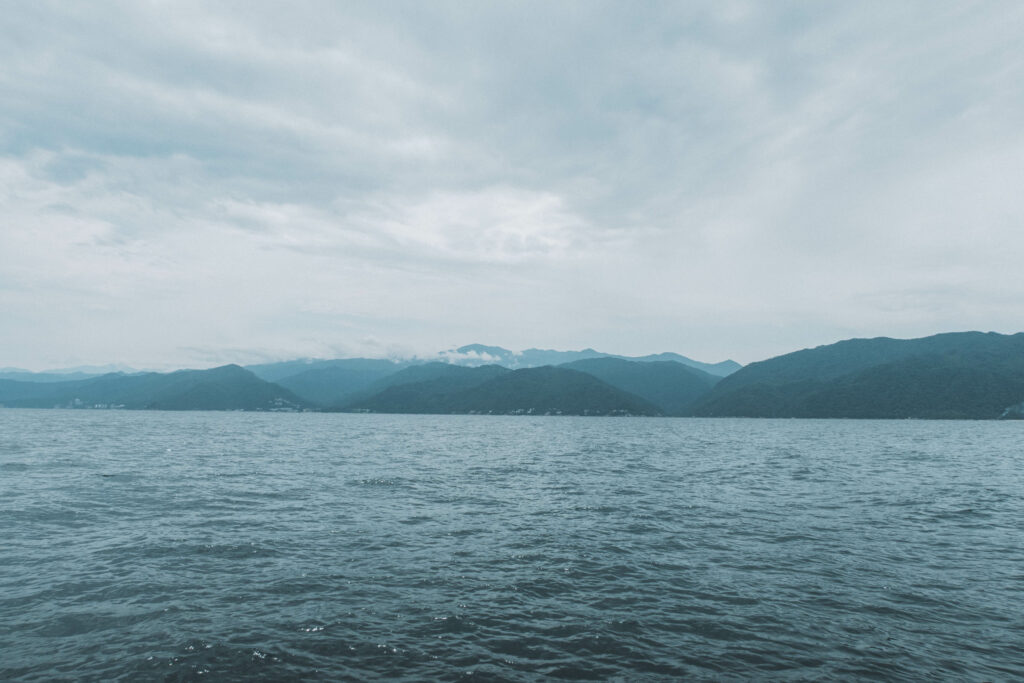 After a quick shower and nap, I took a walk around the hotel before our evening plans. It was beautiful going up on the upper floors and walking toward the suites – the views were absolutely incredible between the flowers, ocean and mountains.
We headed to a tequila tasting hosted by the Marriott. I had no idea that the Marriott Puerto Vallarta made their own tequila! It's available exclusively at their property and it was amazing. They have three different kinds, each explained to us by their in-house sommelier and tequila expert. I learned a lot about tequila, as well as what to pair with each kind. The team was kind enough to give us each personalized napkins with our blog logos!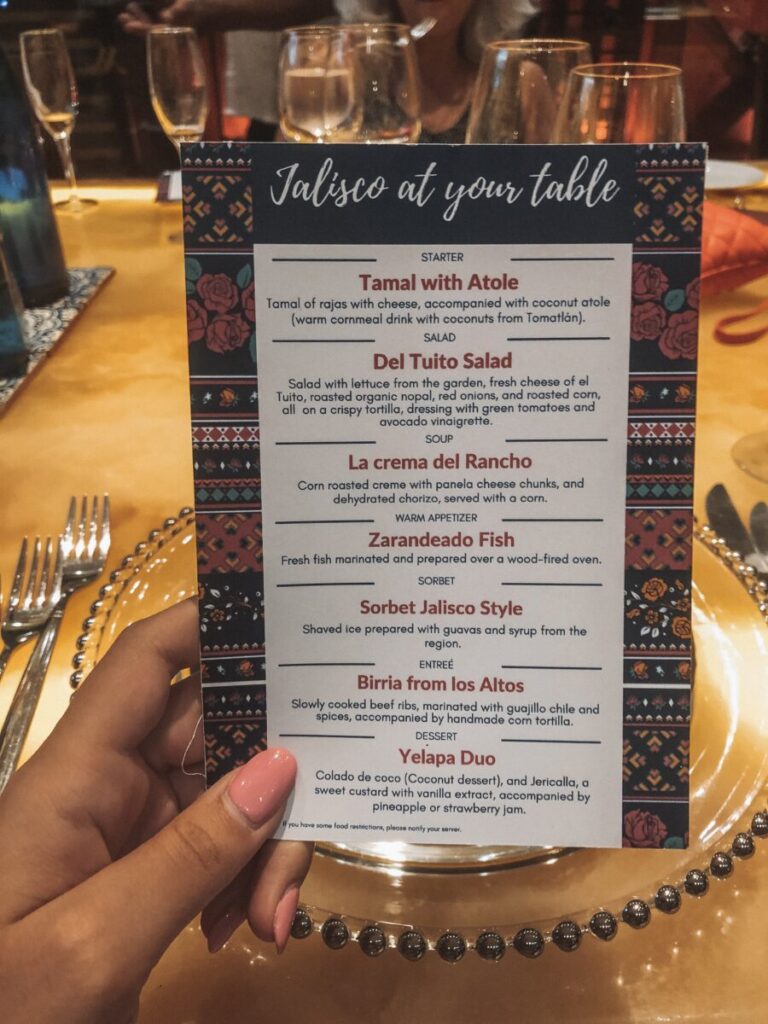 We then were treated to a Taste of Jalisco dinner by the amazing chefs at the Marriott. Each course was a special spin on the cuisine of the state of Jalisco. I got to try a lot of new things as well as experience a different twist on flavors I already loved. The big surprise was when our dessert was brought out on personalized plates with our logos! All week, the team went out of their way to make us feel welcome, but this presentation hit it out of the park.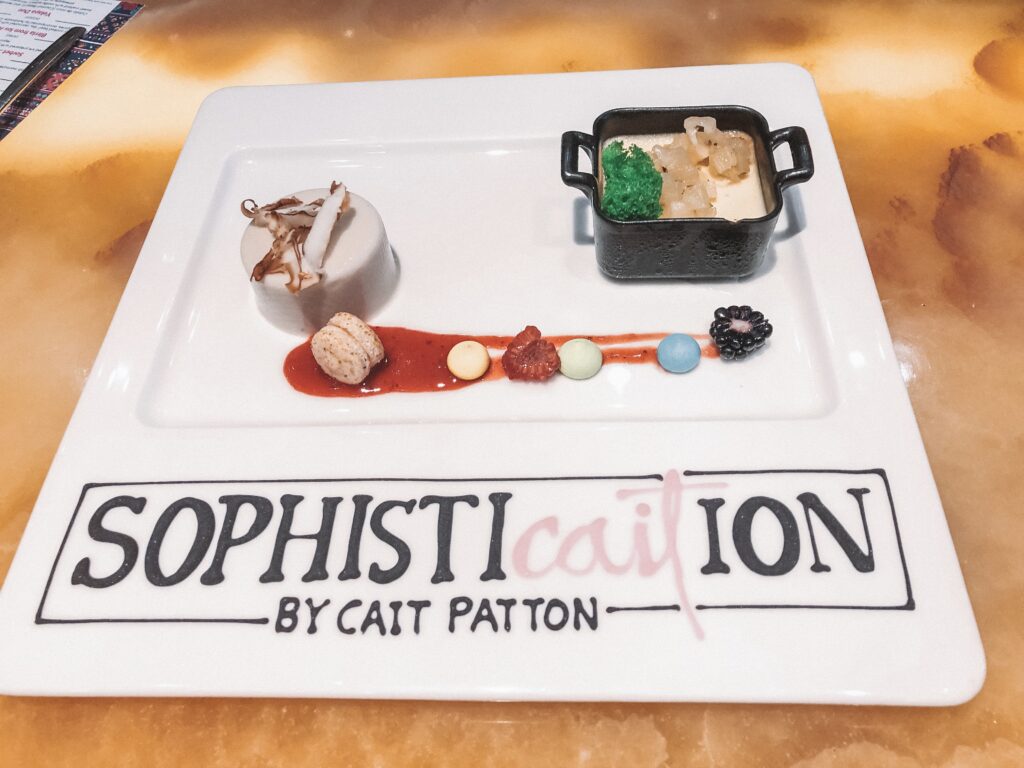 Day 5
Megan and I ate breakfast at the hotel before departing to begin our travel day back to Chicago. It was a fabulous last hurrah, enjoying the made to order food and overlooking the scenic views of the ocean and mountains. Afterward, it was really easy to get to the airport from our hotel, and we got to our bag drop within minutes of leaving.
Overall, Puerto Vallarta was a dream. This has easily become my favorite destination in Mexico. I am already planning a trip back with my family during peak season when there are direct flights! Like me, they love both beaches and mountains, so having both is exciting for them.
A big thank you to the Puerto Vallarta Tourism Board, EnRoute Communications, Marriott Puerto Vallarta, and all the others who made this trip so incredible.
Don't hesitate to reach out with any questions if you plan a trip of your own – and be sure to watch my vlog to see more!