This post contains affiliate links.
The new trend for spring is the "midi" skirt, named because it falls "mid" calf. Longer than a mini skirt, shorter than a maxi skirt, the midi skirt is great for shifting temperatures that just can't seem to decide whether to be hot or chilly. StyleWe has this AMAZING gold Grecian midi skirt that will quickly become a staple in every closet.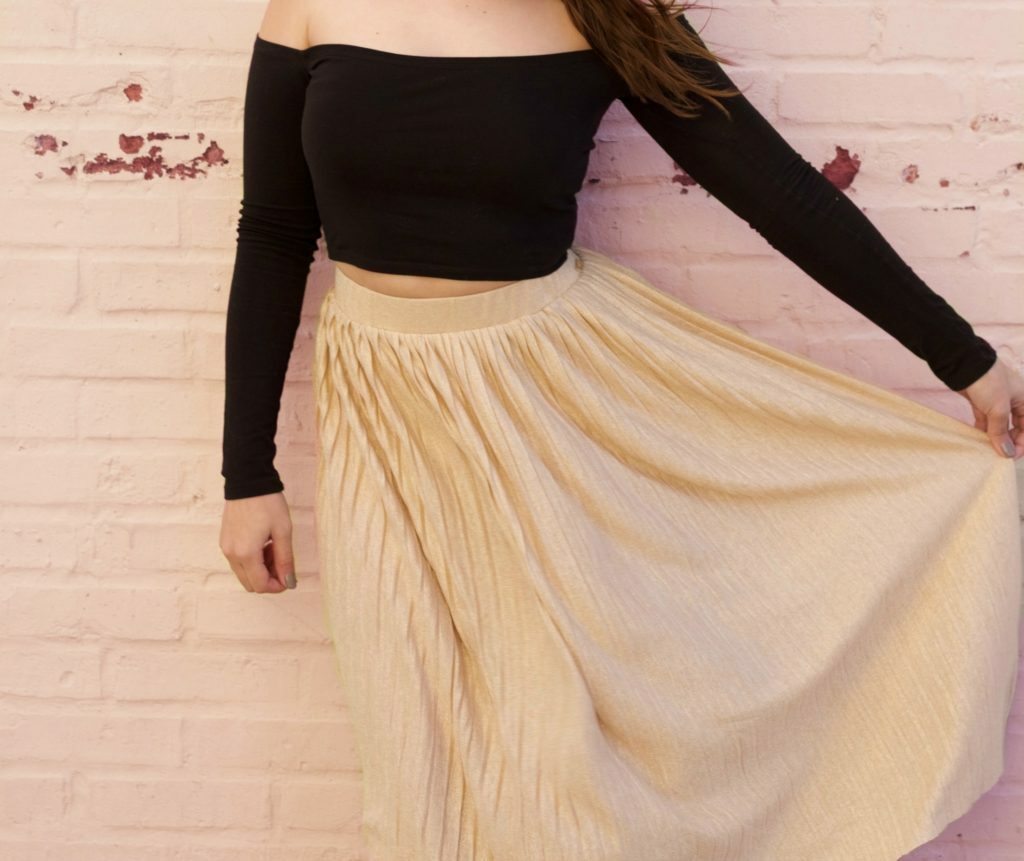 I really didn't know how I would feel about the length. Sure, midi skirts look great on models and clothing websites, but how would it look one ME? Answer: Exactly as promised. It hit me mid-calf. I have this skirt in a small and the waist fit just fine! It's elastic, which allows this band to fit most everyone once you start with the right size.
The fabric of the skirt is a beige with a gold thread woven in to give it some sparkle. It looks so pretty when the light hits it!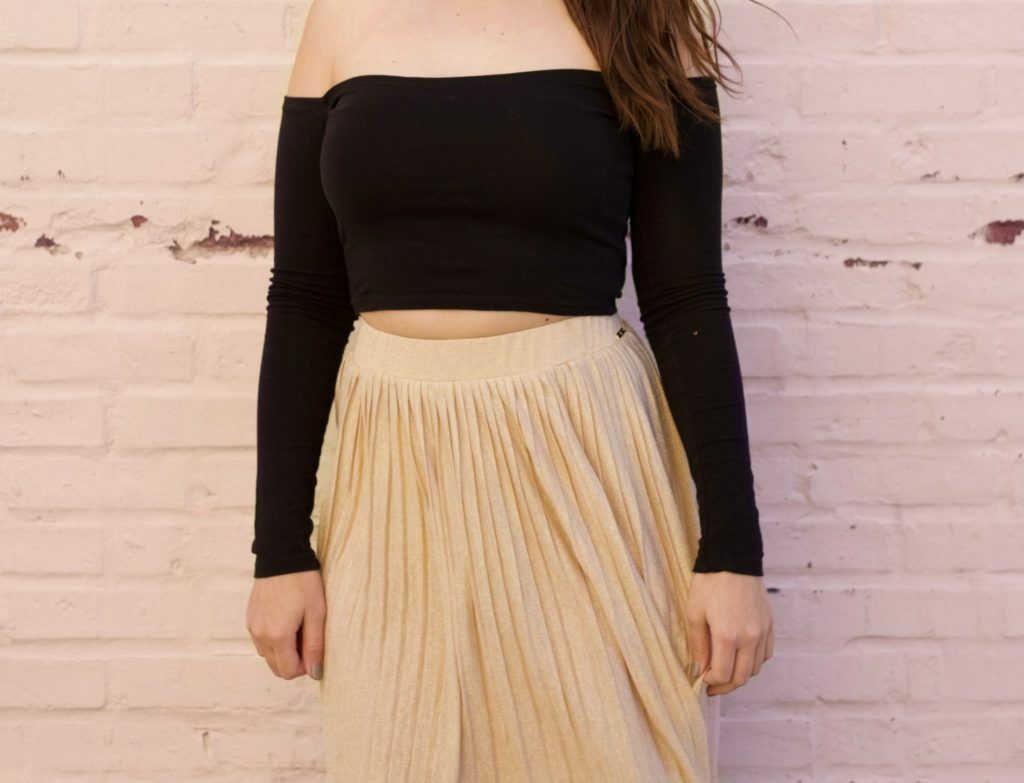 I paired the skirt with a black off the shoulder top and threw on a great headband from Headbands of Hope. The skirt does fit at your natural waist, so you need a tight shirt to tuck in under it or a crop top. I added on my go-to heels (open toe heels in Chicago in January?? When it's 60, yes!) to tie it together. I liked how everything fit together seamlessly!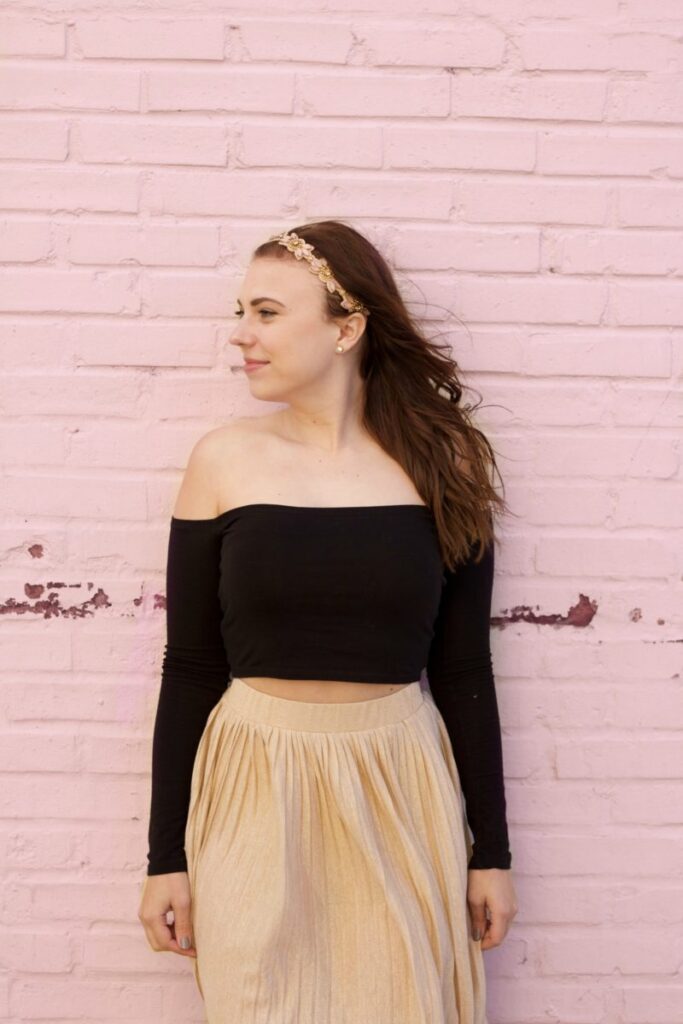 I have to say, it was fun wearing a longer skirt and getting to twirl around in my apartment. I'm getting major Grecian vibes from the pleating and gold hints which is also great for spring and summer coming up!
Overall, 10/10 for this skirt. Light, airy, and flattering!
Shop This Look