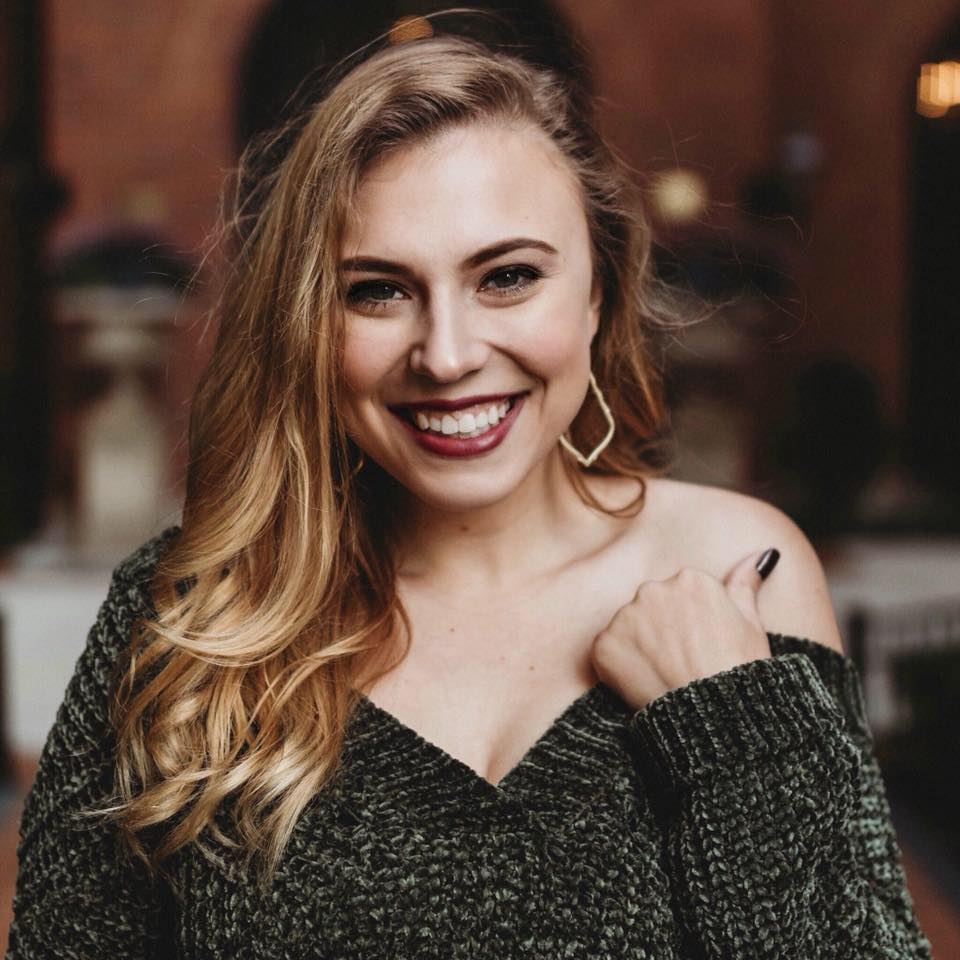 If you hadn't guessed by the title of this website, I'm Cait. My full name is Caitlin, but the two are interchangeable, and I've never really preferred one over the other.
I'd love to tell you a story about dressing up in my mom's clothes as a child and instantly falling in love with couture, but that, my dear, is not how my personal style developed. Thanks to bad astigmatism and some horrible genetics, I had both glasses and braces for two rough years in middle and high school. YIKES! Needless to say, I was not confident in my appearance. After I got contacts made specifically for my astigmatism and the braces came off, nothing changes. I may have looked completely different but I still felt just as insecure. I picked apart my body and found flaws in nearly everything. I also got obsessive about counting calories and tracked my weight every single day. It took a long time for me to realize that these methods would not help me feel better about myself. Outer beauty comes from inner beauty.
I got super involved in high school through activities, volunteering and expanding friend groups, which led me to slowly let down my walls. I continued being over involved in college, joining a sorority, Dance Marathon, the Lala, and a laundry list of other organizations. One lazy afternoon, I started experimenting with makeup and fun pieces of clothing that a sorority sister had. I realized that I loved the way "playing dress-up" made me feel. Each outfit allowed me to be some aspect of myself that I may not have even known existed: Cait with a red lip and a LBD is not the same Cait with a Free People tunic and gold eyeshadow. It was like I found myself through these various pieces of clothing, and once I had done so, I was never going back.
Sophisticaition began in July 2015 but at first, I didn't share it with anyone. After some hard conversations with friends, I realized that by hiding my blog from the world, I was saying that I was ashamed or scared for others to see a major part of me, and that an insecurity was still holding me back. I finally went public with my blog in January 2016, and since then I am extremely proud of the respect it has earned from brands, bloggers and my readers alike. Most importantly, I love that every single day, I have the chance to help young women look, feel and be their best selves. That's what true sophisticaition is!
I now run this blog along with another business, write freelance articles, and try to maintain a normal twenty-something life. Welcome to my blog, where I spill my soul on the internet on Mondays, Wednesday and Fridays <3