Hello pretty people! It's past the ides of March (RIP Caesar) and about time to start bringing out my looks for Easter. Boy, is this dress a stunner! This Free People Easter dress is flawless. I cannot tell you a single bad thing about this dress. It fits like a glove, covers everything that needs to be covered for church, but still shows some skin through the open back and the lace. It makes me feel so girly and springy and glamorous!
This post contains affiliate links.
This gorgeous dress is made of blush and rose gold brushed lace. It also comes in a variety of pastel colors that would also be perfect for Easter Sunday (and black if you're into that thing). I love how the light hits the foil threads, it looks absolutely beautiful! There is also a non-foil option, but when there is an option to add sparkle, why wouldn't you?!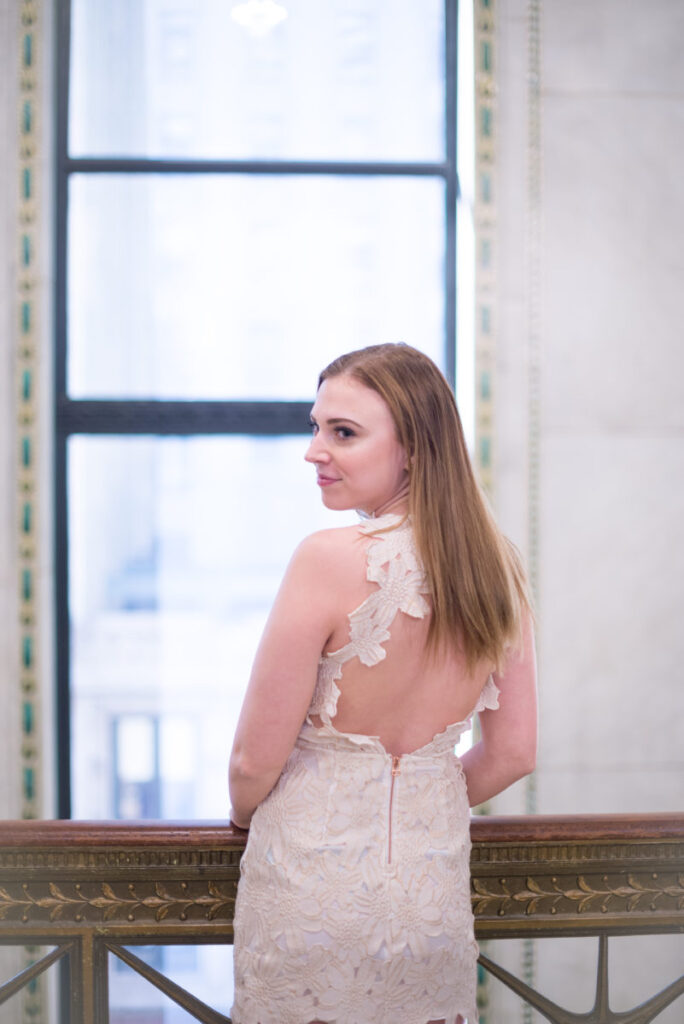 It has a high neck, which is a big deal to me in an Easter dress, and a beautiful back detail. I would probably throw a cardigan on with this for church, but it definitely is not a "sexy" open back like some dresses are. I think it's tasteful and feminine. I also love the zipper matching the rose gold foil – all in the details!
Free People is known for hippy free spirit kinds of clothes, so I love how this dress still fits that unique aesthetic while staying classy and elegant. I never knew Free People glam was a style, but I am sure glad I found it! It's a fun departure from the norm and you'll be sure no one else will have anything similar.
In short, if you want an Easter dress that is special and one of a kind while staying classy for your grandmother, this Free People Easter glam look is the way to go.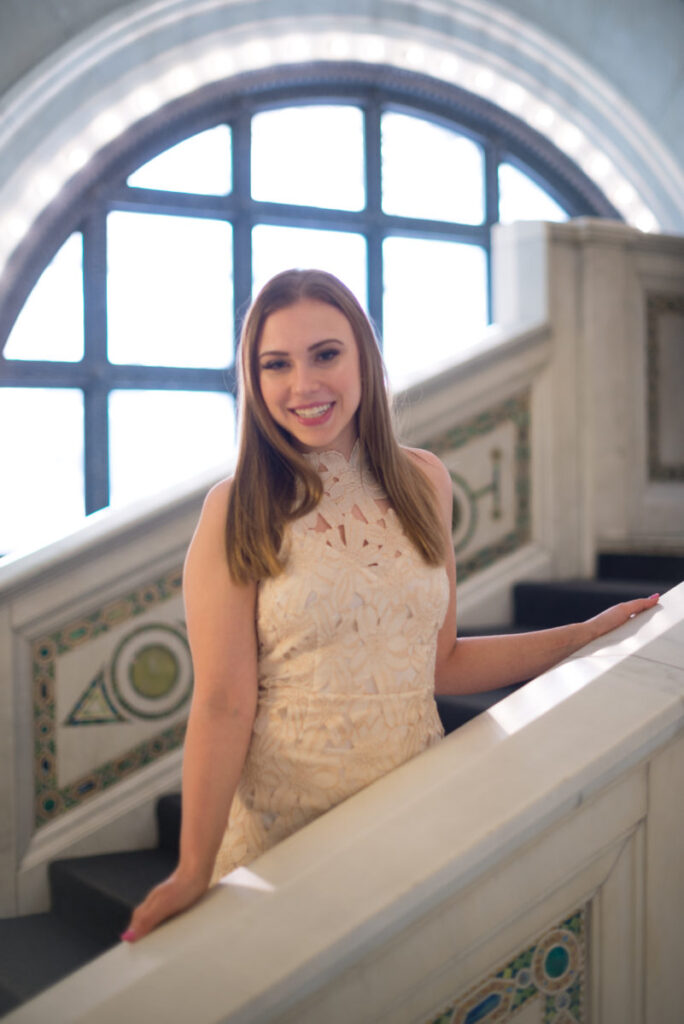 Shop This Look