Looking for something fun to do this weekend in the Chi, preferably with some bubbly and resulting in a cute insta? I've got you covered!
The sixth annual Chicago in White is THIS SATURDAY! Grab your friends and join the 2,000 people celebrating the city of Chicago.
The fun is that you don't know where the location is until the day of the event since it changes every year to showcase all of the neighborhoods and historic sites the city has to offer. This year, Chicago in White will be in Hyde Park. Once you get the email with the exact location, pack your picnic baskets, put on your favorite white attire, and head to the outdoor pop-up dinner party that's straight off of Pinterest!
You are responsible for bringing your own food, beverages, and utensils, but tables, chairs, linens, and table decor will be provided for you. Pro tip: Bring disposable utensils and containers so you can just trash everything at the end of the event!
If you're looking to pop some bubbly along with your meal, today is the LAST DAY to pre-purchase Chloe Wine at the reduced rate ($25 per bottle) where it will be awaiting your arrival for pick up at the event.
You'll dress in all white, minus your shoes. One last chance to wear your white summer dress before Labor Day!
Tickets are $35 per person OR $150 per couple for the VIP Chloe Wine Collection Experience, which includes a wonderful meal and wine pairings for two.
Check in starts at 6 PM at the secret location. See you there!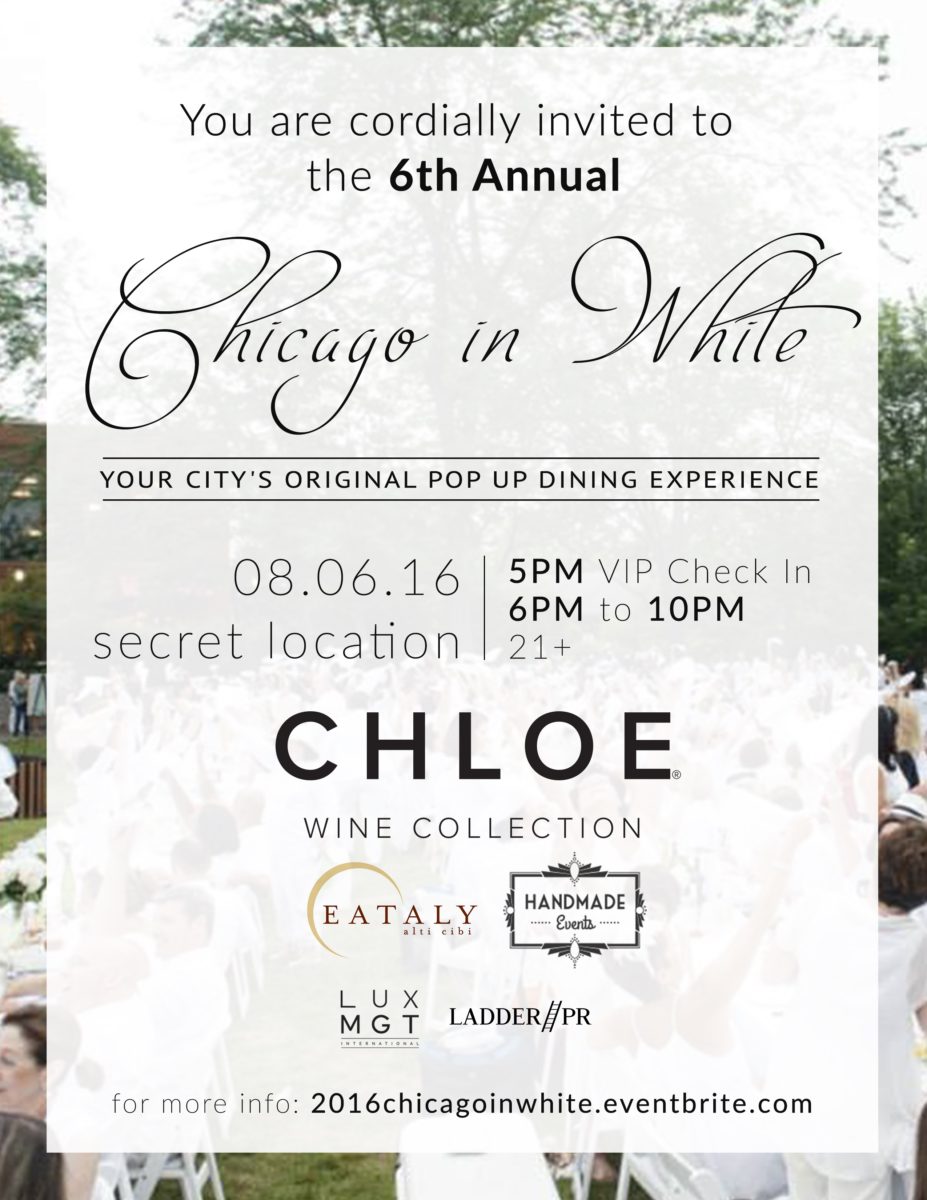 xoxo