Despite the snowy forecast for Chicago, spring is closer than we know it! At least, I hope it is. I broke out my white jeans and florals, so it's officially spring in my mind with this Target Style spring outfit.
This post contains affiliate links.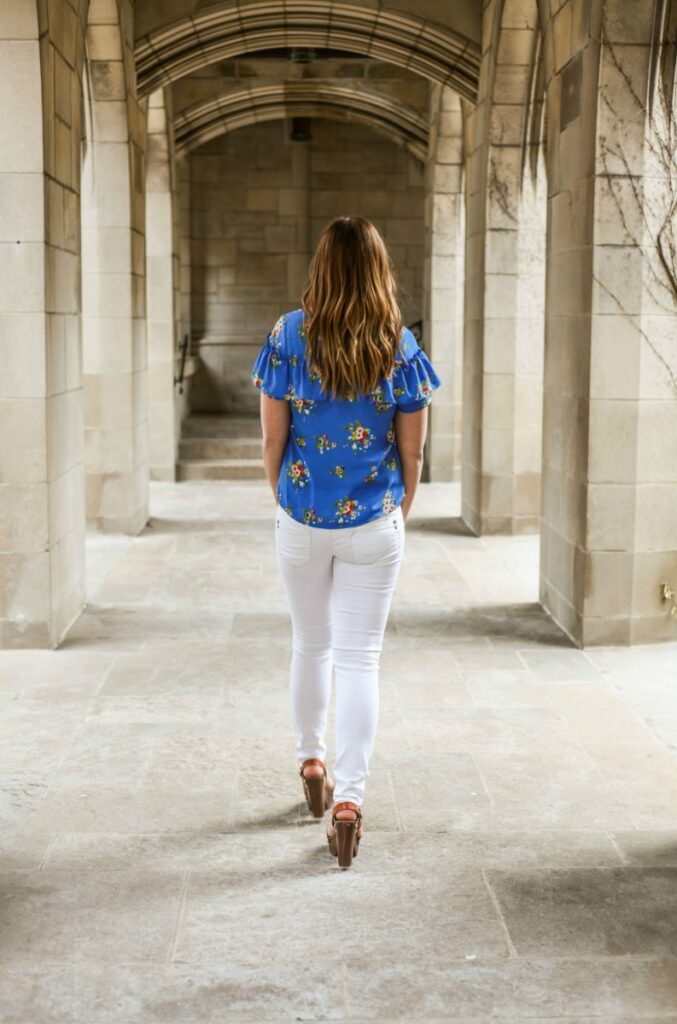 I love the details on this flutter sleeve top. The ruffles are a fun feminine touch to an already girly shirt! I really am picky with floral patterns, but I love this one. Not too much, just enough, and the colors go with a ton.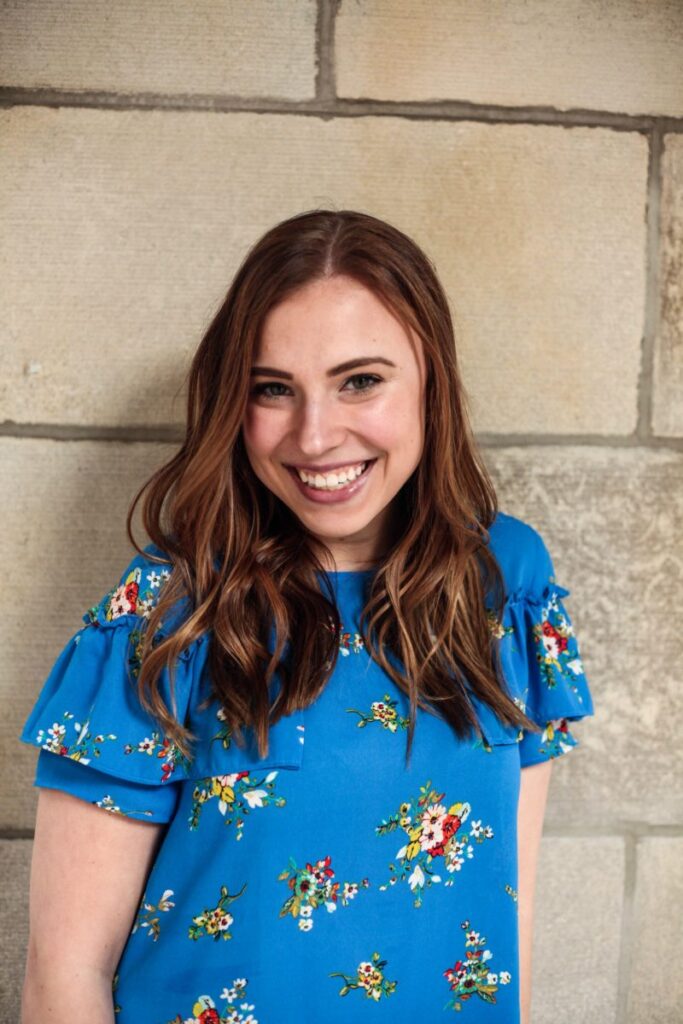 Now let's talk about THESE. SHOES. They are one of my favorite pairs I own, which is saying a lot. Beyonce's "6 Inch Heels" plays in my head when I'm walking in these. Okay, they're not six inches tall, but I feel on top of the world wearing them. The stud details are great. Also – and arguably most importantly – they're uber comfy! I wore them out once and lasted from 6 PM to 3 AM for a friend's 21st birthday. That is saying a lot… So I am a big fan because my feet were happy 🙂
White jeans aren't the most forgiving, but I really do like the stretch and durability of these. They come with a frayed bottom option as well if you're going for a more edgy look.
I hope this Target Style spring outfit gets you ready for warmer weather! Easter stuff coming your way so soon too xx
SHOP THIS LOOK
TOP: Flutter Sleeve Blue, Target $19.99
JEANS: Tacoma Skinny Jeans, Target $27.99
SHOES: Caitlin Quarter Strap Heels, Target $34.99
Photo creds: Levine-Moore Photography