Hi pretty people! Happy Monday! I am in a wooooonderful mood because the Cardinals beat the Cubs last night 🙂 happy opening day to all whose teams play today!
Since Easter is coming quicker than we know it, I wanted to give you my last outfit idea now so that you can still order it and have it delivered in time 😉
Here is my adorable Damask Dress for Easter!
This post contains affiliate links.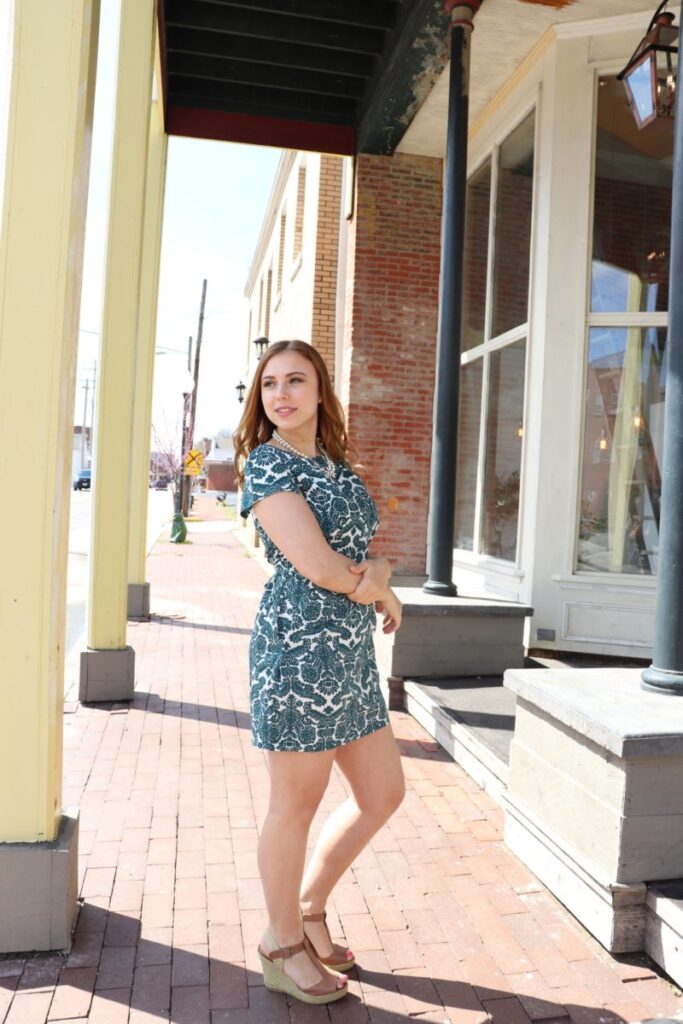 I LOOOOOVE this dress. It's lightweight, comfortable, and it HAS POCKETS! You never think about how clutch pockets are in a dress, but let me tell ya, it's a perk. Did I mention this baby is on sale…?!? Only $19.99. That is only 4 Starbucks drinks or 2 Chipotles!!
The damask pattern is white with a teal green color. It's perfect for spring and pairs well with nearly any pastel! I love how it looked with my purple pastel nails.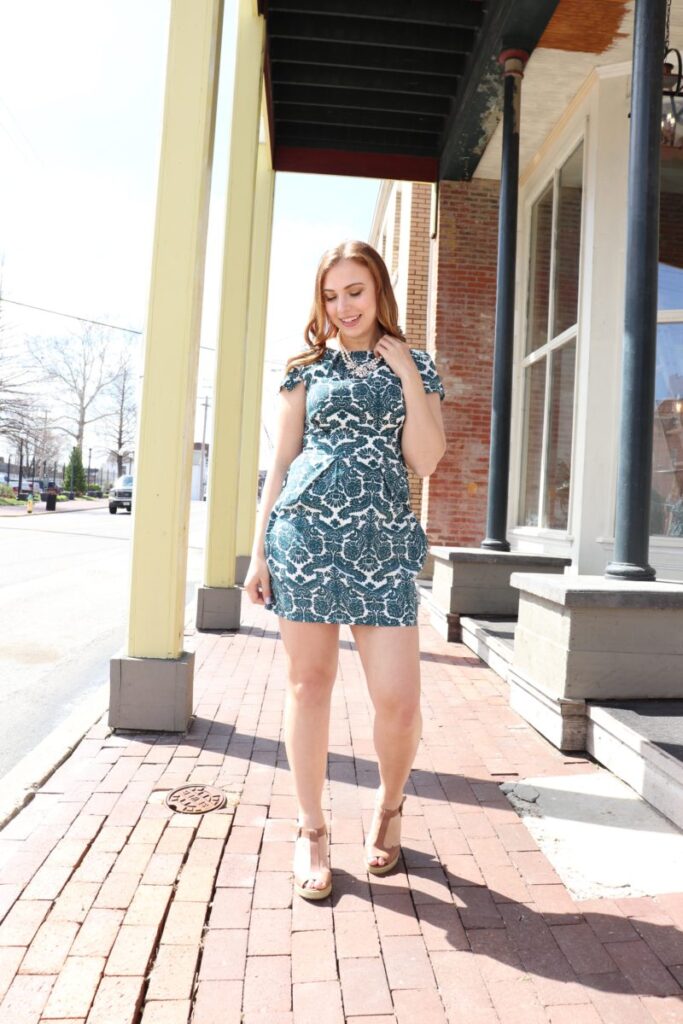 I paired this dress with a gorgeous J. Crew statement necklace. It's the right amount of bling and class with the diamonds and pearl detail, and it definitely matches the floral pattern well.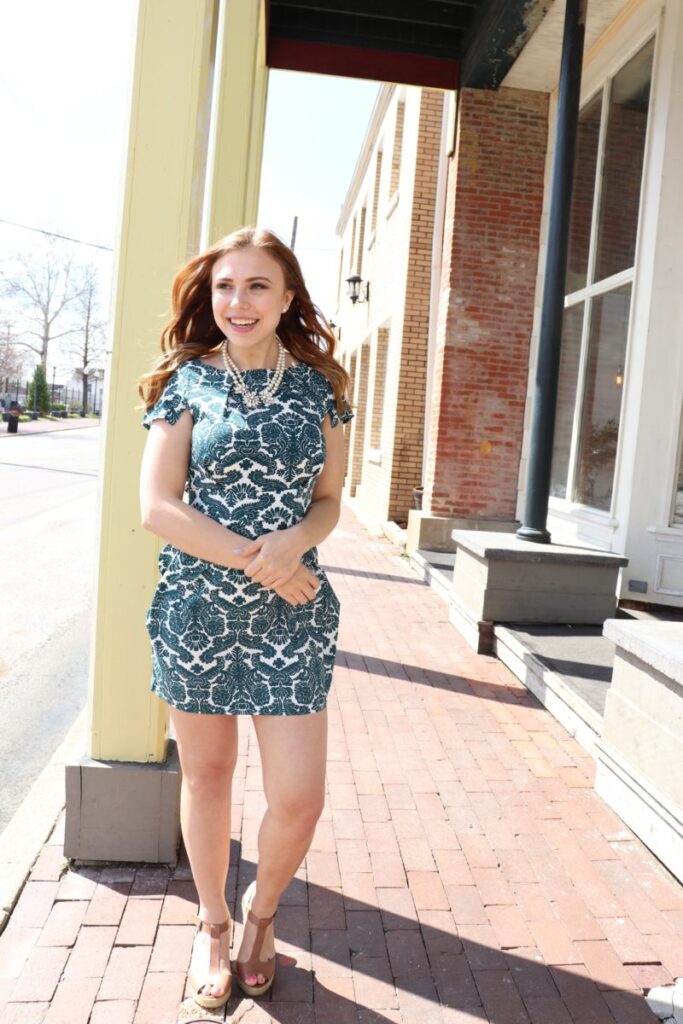 On the bottom, I chose comfy Steve Madden wedges. They go with any outfit! However, you could definitely add some proper heels to this and really make it more formal. It just depends on how fancy your family gets!

All in all, this damask dress for Easter is a great classy option – you won't even need a cardigan at church 🙂
SHOP THIS LOOK
Dress: $19.99, Romwe
Similar Necklaces:
Similar Shoes: