Disclaimer: This product was gifted by Vera Bradley, but all opinions are mine and mine alone. This post contains affiliate links.
I'm headed home to Saint Louis on Friday! WOOOO! I cannot wait to ditch my parka and snack on my grandma's Christmas cookies. All my family is starting to make the trek home, and I have major FOMO watching Snapchats of their arrivals while I'm still in Chicago.
Being a blogger, I am able to work from anywhere which is fantastic, but something I kind of forget about is the sheer volume of clothing I have to bring with me! A typical week sees me shooting anywhere from 5-20 outfits, and seeing as I'll be home for a few weeks, that is a LOT of clothing to bring back to STL.
Luckily for me, Vera Bradley sent me their new roomy Iconic Grand Weekender Travel Bag. I used it for a shoot last week, and it holds SO MUCH STUFF. Everything I never knew I needed!
The second I took this baby out of the box, I saw that the duffel was designed to sit on top of your suitcase as you rolled it. GENIUS. I cannot tell you how many times I've had a tote or duffel fall off the top of my suitcase as I was going on escalators or running to catch a flight. I normally place my laptop, camera and other electronics in my carry on rather than my suitcase, so this was a game changer for me because now I know my stuff won't fall and break!!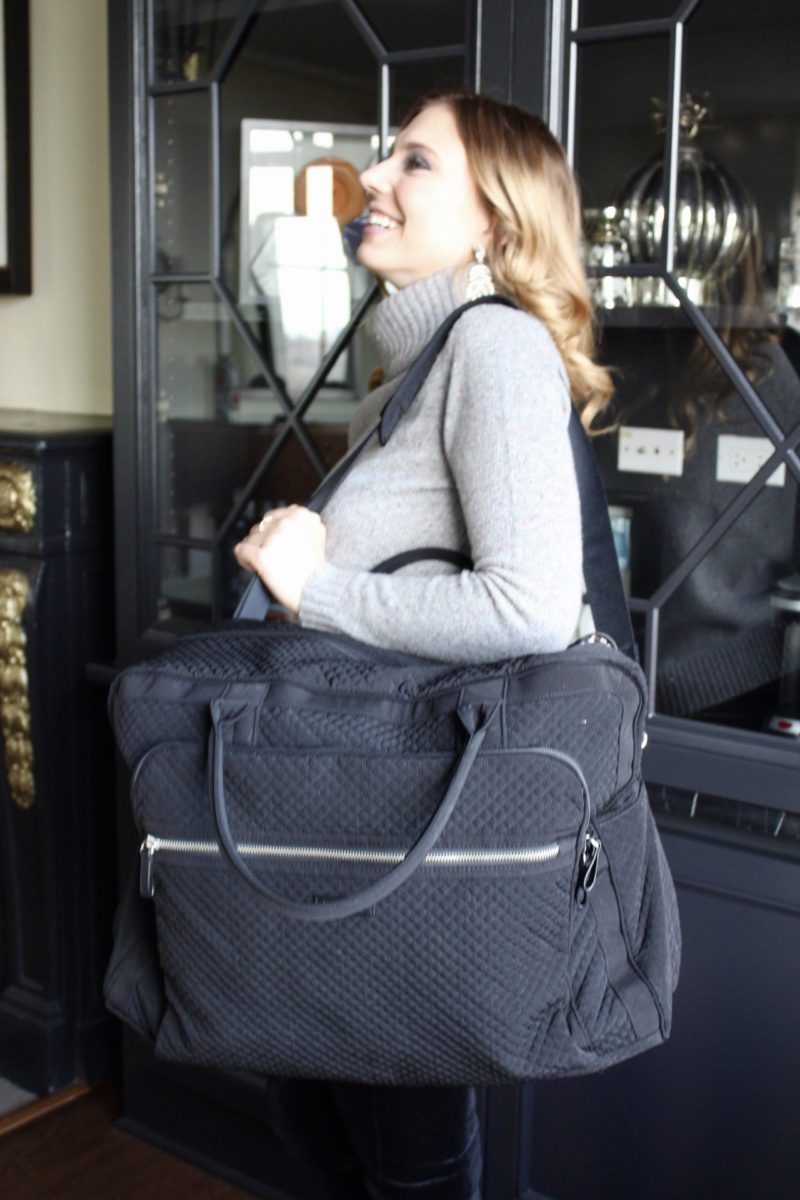 I also love the storage it offers both inside with pockets and outside with zippered compartments – there's even one for your phone! Like a lot of people, I throw everything into my carry on when I go through security, then have issues finding it back… but now there's one big zippered and pocketed place!
There are a lot of other travel items in the same collection of differing sizes, but I personally love that I can fit everything for my trip in one big bag.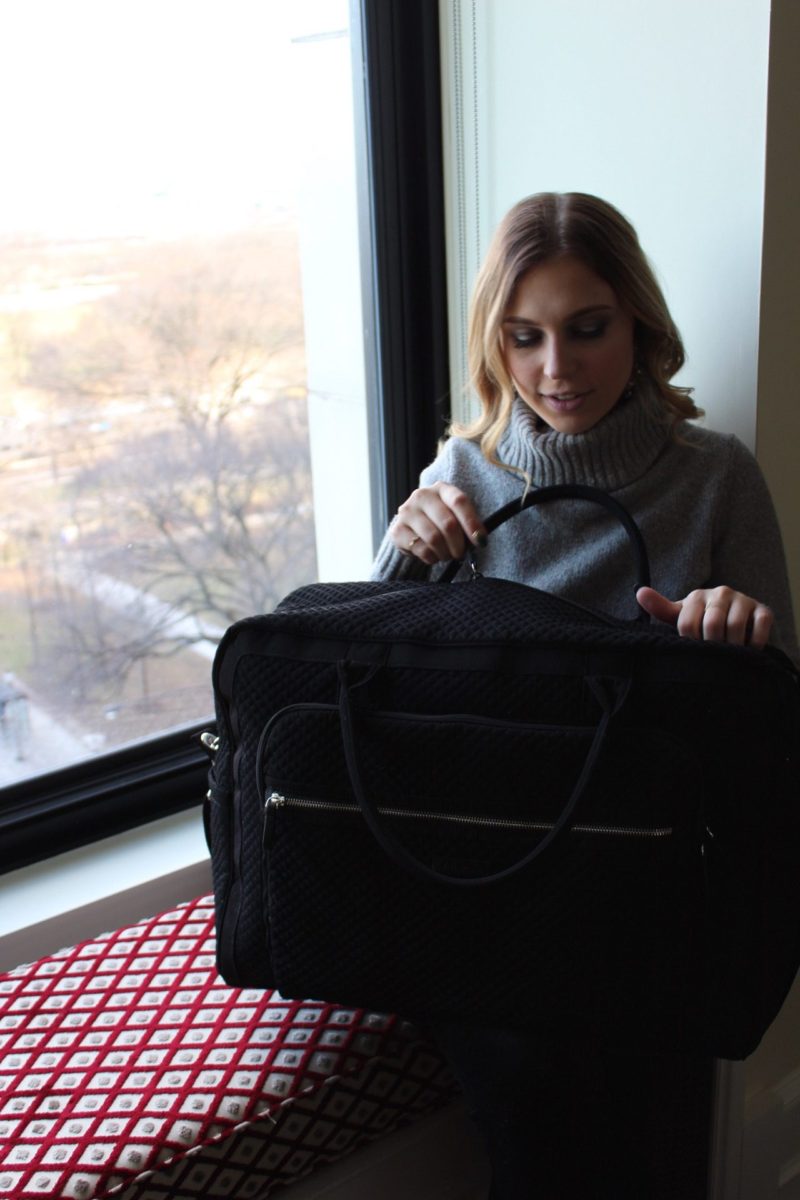 Check out the Iconic Grand Weekender Travel Bag (also available in red and navy) and let me know what you're most excited to head home to!