One of my most requested videos was a behind the scenes of what a typical week is like for me. I am happy to say I FINALLY have done it! I really hope this video gives you a better look at what my job description is, how unglamorous my life really is, and just how much work goes into running this blog of mine.


To accompany the video, here is my to-do list / schedule from that week:
MONDAY
Work out
Finish up 2017 taxes
Answer emails
Confirm 2 collaborations and negotiate compensation
Clean my apartment
Go shopping for upcoming shoot
Finalize March content calendar
Sort through my closet and figure out what to sell
Get groceries + wine for the Bachelor
Watch The Bachelor with my friends
TUESDAY
Work on a blog post for Wednesday
Start photographing clothing for sale
Answer emails
Edit Google Docs of drafted content for brands
Give assistant tasks for the week
Plan outfits for shoot
Hair & makeup
bareMinerals event
WEDNESDAY
Work out
Hair & makeup
Outfit planning for shoot
Shooting for brand collaborations
Happy hour
Chicago Bulls event
THURSDAY
Work on a blog post for Friday
Edit photos shot on Wednesday
Edit a YouTube video
Send photos to brands for approval
Graphic design work for upcoming posts
Pick out outfits for trip to New Orleans
Pitch for upcoming collaborations
FRIDAY
Work out
Edit a YouTube video
Finalize messaging with brands for upcoming collaborations
Send follow up emails to contacts
Drybar event
Dinner and drinks
SATURDAY
Breakfast meeting
Lunch with visiting family
Edit photos and videos
Write blog posts for the upcoming week
Fine-tune my Pinterest schedule
SUNDAY
Edit filler photos from the week
Make next week's to-do list
Watch the Oscars
Organize vanity + trash old products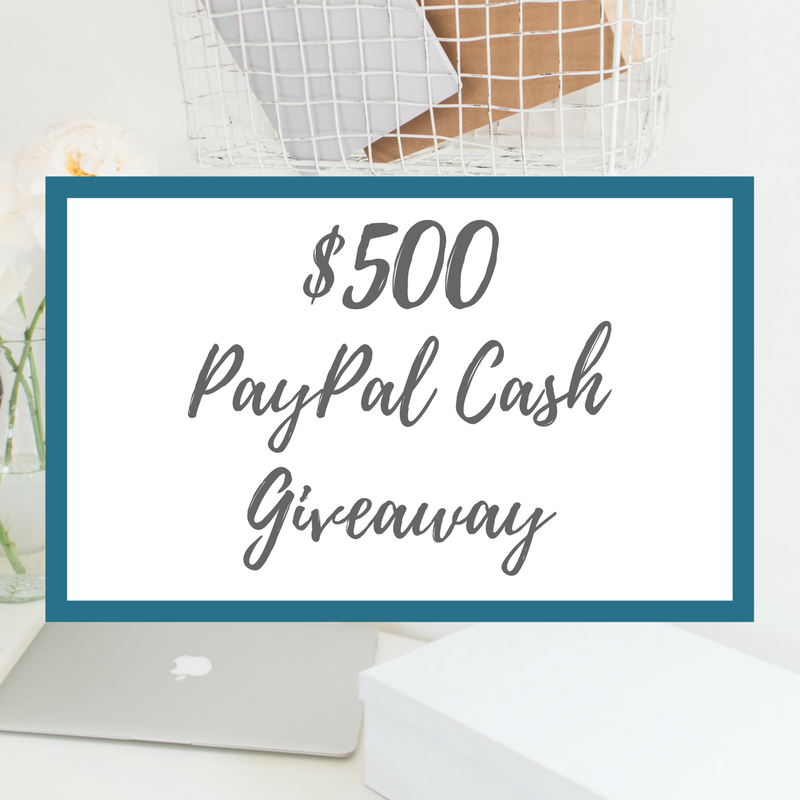 Coffee With Summer | Renee M LeBlanc | Trendy In Indy | The Glitter Gospel
Miss Molly Moon | Hey There, Chelsie | A Classy Fashionista | Jenn Loyd Life & Style
Bubby Moments | Ivy Rose Knows | Mrs. Teacher Chic | Just Bee | Sophisticaition
GeniaBeMe | Ashley Welborn | Alysea Vega | The Daiquiri Diaries
 Hey friends, you're in for a treat today! I have teamed up with the amazing bloggers above to bring to you a giveaway for $500 PayPal Cash! All you have to do to enter is complete as many entry tasks in the Rafflecopter form below. All entries are verified so enter fairly.
 The giveaway runs from Monday, March 12th until Monday, March 19th. The winner will be verified, contacted, and announced on the form by Friday, March 23rd. U.S. only. Must be authentic entries and not giveaway accounts. Accounts that are strictly for giveaways are automatically disqualified. Thank you for participating!