One of the most frequently asked questions I get is how exactly content creators make money, so today I am publishing the drafted post I've had for years to *hopefully* help explain it!
The thing about being self-employed is that no two months are alike, especially when you factor in the seasonality of shopping, which dictates dates of brand collaborations, sale coverage, etc. The best way to combat this up and down, "irregular" income is to diversify your income streams… and sometimes I worry I may have taken this advice too far, haha!
Sooooo, to answer the question of how I make money: I make money in LOTS of varying ways and in lots of varying amounts!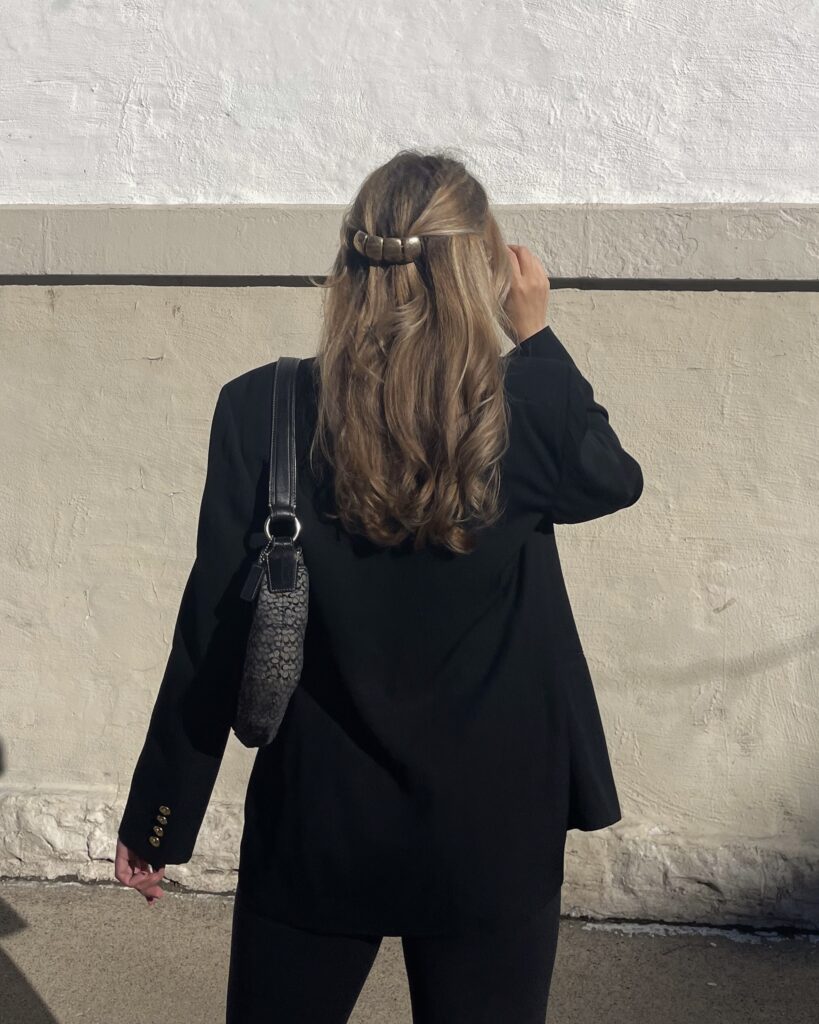 Income Streams
The key to navigating self employment, particularly as a creator, is diversifying and maximizing income streams.
I will briefly touch on some of my income streams below, but I do want to note that this list is not exhaustive and that there are far more potential income streams for content creators. These are just the streams that serve me, my brands and my lifestyle best! If you are a full-time creator looking for more regularity, or a smaller creator trying to take the side hustle full-time, my friend Austen has a wonderful course for creators to help identify, prioritize and grow their income streams.
My top income streams:
Brand deals
Affiliates
Affiliate management for other creator clients
Digital products
Platform incentives
Ad revenue
Speaking & events
Consulting
Why are income streams important? When one source of income is lower (or, in some cases, nonexistent) during certain months, there are other sources of income to level out your overall income.
Brand Deals
The best example I can give for this is brand deals. Typically, when you think of content creators making money, you think of brand collaborations, where they are paid to create and post content for a brand. Prior to the pandemic, brand deals made up nearly 80% of my income, but these days it's around 15-20%.
Brand deals can be very lucrative, but they are also extremely seasonal. There are notoriously "slow months" for brand collaborations as brands and their influencer marketing agencies save budget for upcoming campaigns or pushes in months where their money will go farther with consumers. The "J" months, January, June and July tend to be the "slow" months for brand deals.
Affiliates
These J months often coincide with the "slower" months for another income stream for creators: affiliate marketing. If you have ever seen a LTK profile or an Amazon storefront, THAT is affiliates, not a MLM (though some do claim to be affiliates and not a pyramid scheme).
Affiliates work a little something like this:
You are wandering around Nordstrom when a helpful worker approaches you and shows you a gorgeous dress. They help you pick which colors to try on, and give you multiple options for how to style it with shoes and accessories. When you check out with the dress (and any other items they may have introduced to you), they will earn a percentage of the purchase price as a commission since they directly led to you purchasing the items. This is paid out by Nordstrom, from their profit!
Now… imagine this exact same situation, but instead of you walking around Nordstrom in real life, you are scrolling on your phone! You find a cute pair of jeans, and love the way that the creator shared them styled with a few different tops. You end up buying the jeans and two of the shirts they posted on LTK, so that creator will earn a commission on the items sold at no cost to you.
I am particularly a fan of affiliates because I not only utilize them on my own blog and socials, but I work with them daily for my clients who are also content creators! It's a great way to organically and authentically share products creators love while monetizing. Sometimes, the commission is super low (I had one recently for $0.03 haha) but over time this grows, especially if you share products at higher price points or from retailers with higher commission rates.
Affiliate Management
As I mentioned above, I help to manage affiliates for creators and I absolutely love it! It is something I am very passionate about (and very good at, if I do say so myself). I began this work after having a very successful Nordstrom Sale in 2017, and started sharing tips with friends. Some friends became my first clients when I was still at my desk job as "fun money" but slowly this freelancing grew! When I became self-employed, I continued to freelance with affiliates, but it wasn't until the pandemic hit that I really started to see a demand for my services. I formalized the years of freelancing into my agency, and the rest is history! I know completely outsourcing can be a lot for those who are newer to affiliates, so I also offer one-on-one calls to answer affiliates questions, go over analytics and brainstorm earning opportunities so you can get the best of both worlds.
Digital Products
I sell various digital products to aid creators with affiliates! I have put creating new digital products on the back burner for a while as other streams demand more time and attention, but it is a goal of mine to revisit in 2024.
Platform Incentives
Occasionally, social media platforms will give monetary incentives to creators for hitting certain thresholds – going live X number of times, getting X number of views, etc. This is very hit or miss with both being offered the opportunities and actually hitting the payment thresholds! However, from time to time, this stream proves fruitful.
Ad Revenue
Ad revenue through the YouTube Partner Program, TikTok Creativity, Adsense, or other ad networks can be very helpful for boosting income overall! I one day hope to qualify for MediaVine, haha.
Speaking & Events
Because of my background and affiliates experience, I sometimes am asked to speak on panels (virtual or IRL) or attend events! Normally this includes payment although the exposure is also nice for boosting my affiliates services and call bookings.
Consulting
I also do consulting for businesses, big or small, looking for help with affiliate marketing, social media marketing, and/or influencer marketing. Sometimes these are quarterly calls, while other clients are more hands-on week-to-week work.
I hope you enjoyed this very basic overview of how creators make money, and more specifically the various ways that I make money as a creator and self-employed person! It has highs and lows, but the pros always outweigh the cons in my eyes, and I wouldn't change it for the world.
xx