Summer means a lot of time by the lake or on friends' rooftops reading and sipping on vino, reading on planes cross-country, and reading poolside or on the beach! I go through books far more quickly in summer than any time of year. These are the books I am aiming to finish by September based on recommendations from family, friends, readers and online outlets!
this post contains affiliate links.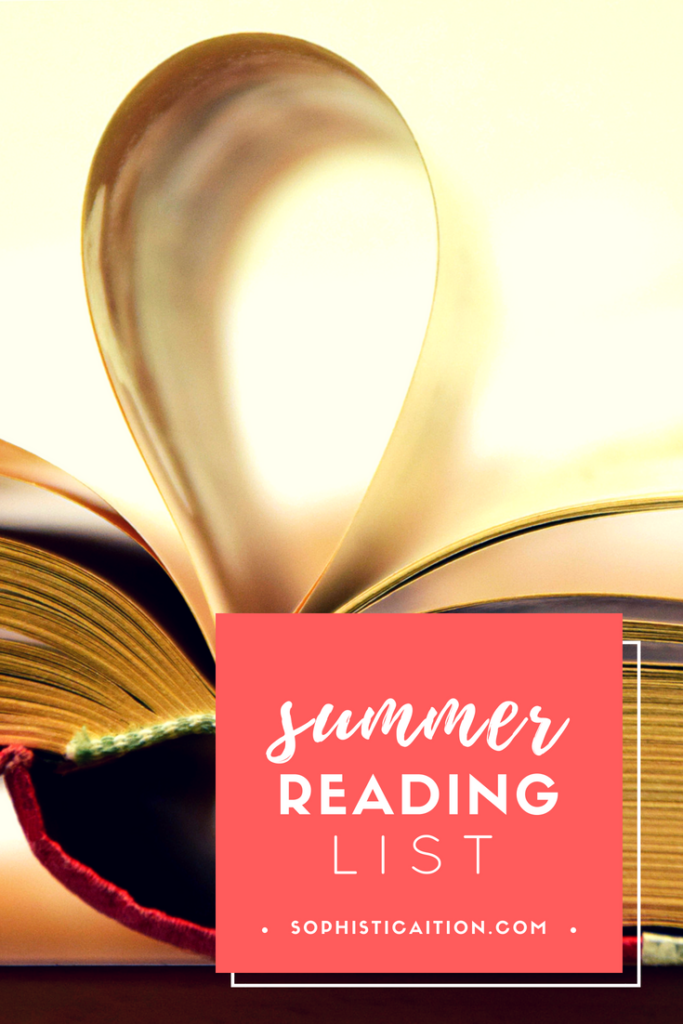 Three vastly different women from three different lives are brought together for a summer of reckoning, forgiveness and new beginnings. I love a feel-good story and this seems like it.
The story of the crumbling of one New Yorker's life as she discovers her husband's affair promptly shifts as she decides to get revenge. John Tucker Must Die 2.0? Hopefully!
I'm not proud of my relationship with my cell phone, and this book speaks to that unhealthy millennial obsession through an unlikely love story. Should be a good one.
In this story of two girls born into poverty in a rural Indian village, their friendship is the only thing getting them through bad and worse times. This has amazing reviews and it seems like a real "put you and your problems in your place" kind of read.
Hey Ladies! by Michelle Markowitz and Caroline Moss
I have heard about this book for a while and it seems like a hoot. It's formatted as emails between 8 friends, and from the excerpts I've read, it's a roast on all of us and our group texts/email chains! I am really looking forward to this one since I love books that make me belly laugh.
Sharp by Michelle Dean
Sharp tells the stories of 10 sharp women who were once perceived as threats by male coworkers instead of irreplaceable assets. In the age of #MeToo and women's right movements like the Women's March, this is an important read for me.
At her mother's funeral, the protagonist realizes she has a whole new world at her fingertips through her rich New York cousins. She attempts to start over in Manhattan in what is described as an adult Gossip Girl!
I loved Hidden Figures and this is a similar "unspoken hero" story, this time about the Manhattan Project (making the A-bomb). Seeing stories about the everyday people associated with these major historical events is a humanizing force compared to the cold hard facts we learned in school.
The Financial Diet by Chelsea Fagan and Lauren Ver Hage
I feel like anyone in their twenties needs all the financial advice they can get, and I'm no exception. Yes, I'm saving, but probably not enough, and a refresher on my high school "Personal Finance" class is probably overdue.
As I was reading this description, I could only think of Big Little Lies! A group of moms who all gave birth within weeks of one another decide to go out one summer night, but one mother returns home to find her child is missing. The women have to navigate the twists and turns of the search for the boy while dealing with the classic *drama* that groups of women bring.
A reclusive woman stares and watches out her Manhattan window, but when a new family moves in nearby, she sees something BAD. She struggles to put pieces together and solve a mystery. This gives me Gone Girl vibes from the descriptions!
What are you reading this summer?