Ending my two week break from the blog with my first Gold Star post of 2022! I am super excited to share more about my new favorite sneakers, the Nike Waffle Ones. I've had them for four months now, and they still are as cute and comfortable as they were on day one, even though I wear them ALL the time!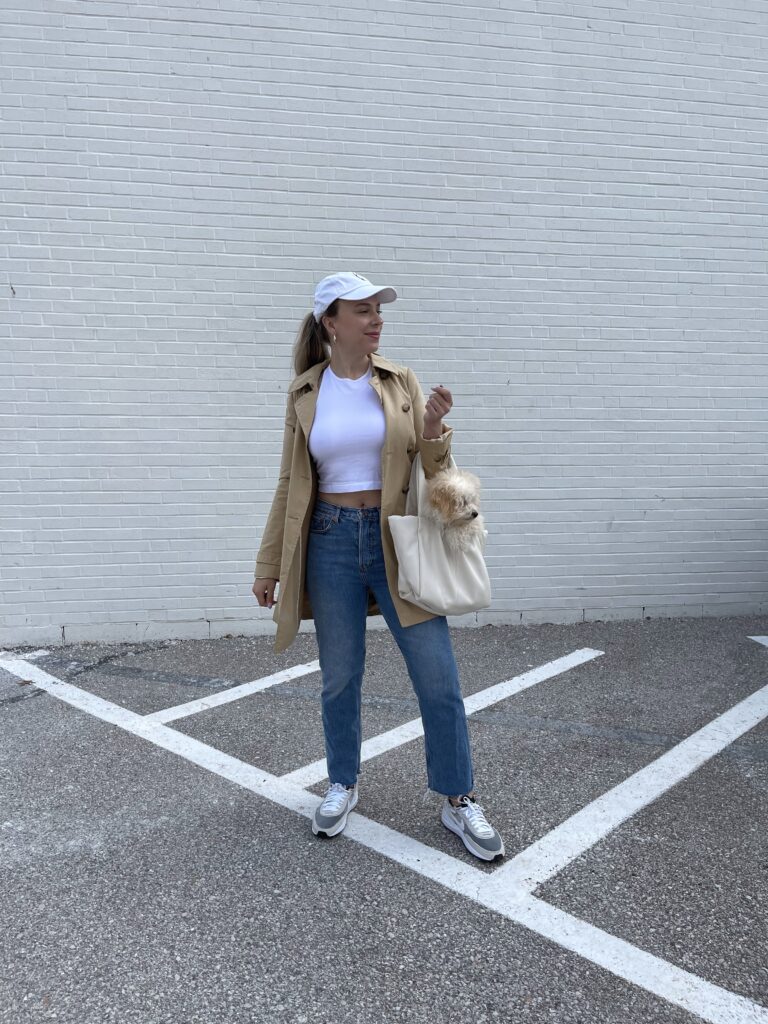 My 2016 Nike "everyday" sneakers suddenly tore in late December, and I knew that I wanted to get another Nike pair to replace them. When I was looking, there were many more "workout" looking options that were similar to my old pair. There also were several more "street style" sneakers, like the Air Force 1s. Since my goal was to find an everyday pair of sneakers that I could easily wear with leggings and athleisure, but also with jeans and other pants, I needed something in between these options…
And then I found the Nike Waffle One sneakers!
To me, they are the perfect blend of "trainer" sneakers and "street style," as I feel comfortable wearing them with nearly any outfit. I got the Summit White color, meaning that these are neutral and go with most any color. There are lots of other color combinations, including a super pretty white and lilac!
Nike Waffle Ones

The side panels are actually mesh, which allows the color or pattern of your socks to show through. Most days, I opt for classic white socks, but I have had fun exploring how pastel socks look for spring – it makes the shoes look like they are color block!
The tongue is asymmetrical and shaped like the Nike logo, which is hard to tell from the photos online. At first, I thought this would bother me, but you never really see them, and I now see them as a really unique feature.
Cleaning them has been fairly easy. I have avoided stepping in giant mud puddles thus far, but have had the obvious wear and tear. A Mr. Clean pad had the white soles looking brand new, and even got marks off the suede!
These fit true to size, I am a 9.5 in shoes and ordered a 9.5.