Fall brings cooler weather, falling leaves, and the start of the holidays, which likely means traveling to visit friends and family. We all know how stressful traveling can be, especially at this time of year, so to make your life easier, you have to get organized with travel accessories!! And while you're at it, you might as well make sure your accessories are cute.
Red Leaf Leather offers luggage tags, wallets, and passport holders made with quality leather to help get you to your destination in style. The unique state shaped luggage tags make sure you'll never miss your suitcase on the carousel! I got the chance to see firsthand what the passport holder is like, and I could not have been happier.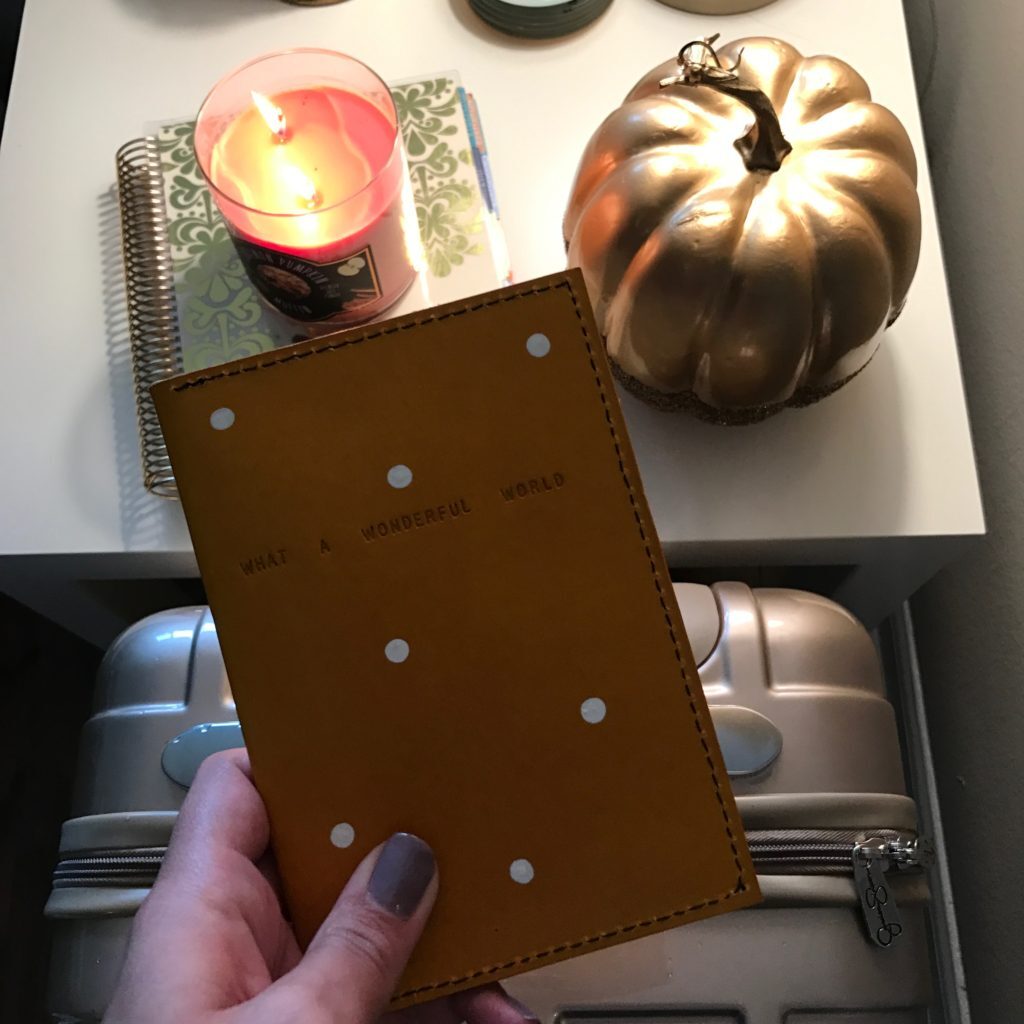 I got the dotted passport holder and had "What a wonderful world" stamped on the front – you can pick anything you want to customize the holder! The holder was sturdy and I could tell it would hold up well. Since I gave this as a gift to my mom, I picked mustard as the color. That woman loves earth tones!
On the inside, there were credit card holders, which is super convenient for purchases at the airport as well as a place to keep your driver's license. Your passport slides in on the right slot. Say goodbye to digging through your purse in line for check in or at Starbucks, cause this baby holds it all!
There are a lot of other color options as well as different styles available – just visit redleafleather.com to see what cute (and quality) travel accessories you can get in time for the holiday travel season!
PS – life has been crazy and I am so sorry for not updating in the last two weeks! We are back on track to weekly posts with new outfits and life stories
xoxo