Based on the answers to my reader survey, I've noticed a definite divide amongst you, my readers, in terms of personal style. You answered nearly 50/50 on the personal style question. Half of you said you were more girly and preppy, with the other half leaning toward urban minimalism and trendiness. I've been thinking of a way to appeal to both sides of my readership, because clearly my outfits in the past have attracted both groups! I feel like my style sometimes bounces back and forth between those two as well, so it honestly makes perfect sense.
How can I combine both sides of my personal style AND that of my readership?
It dawned on me when I was at TBSCon. I should style one look two ways! Not only will the versatility and range of the piece be showcased in two unique outfits, it would help each of you to feel represented in my fashion posts.
I am kicking off my first #1L2W today with a gorgeous blue cocktail dress that so many of you loved when I gave you a sneak peek on Instagram.
This post contains affiliate links.
Way 1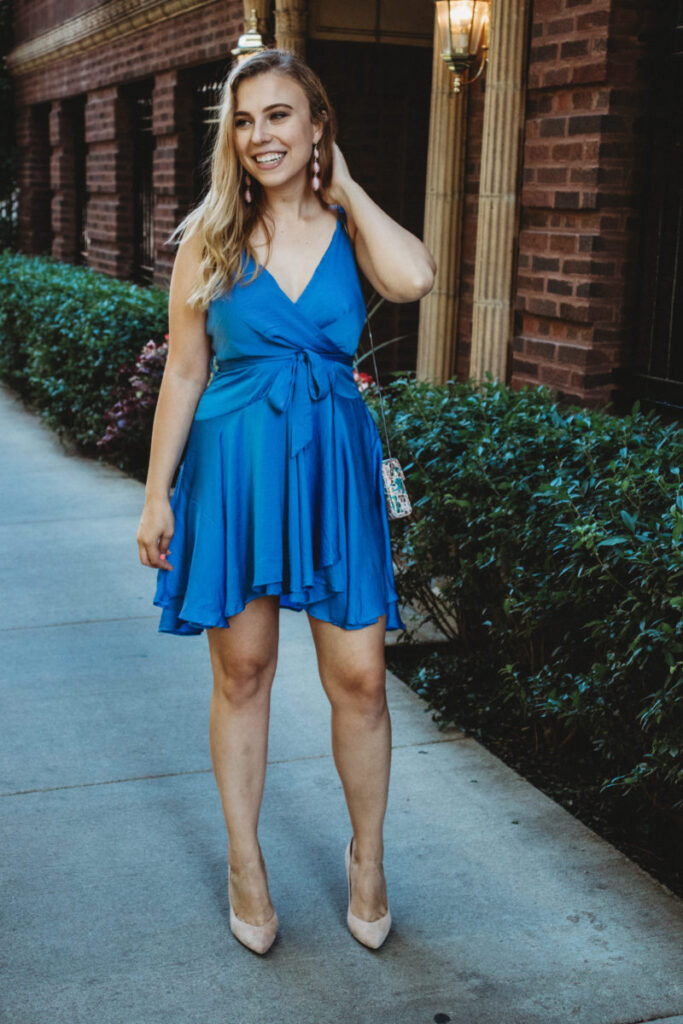 I first styled this dress to appeal to my inner girly-girl!
I got the earrings from Charming Charlie at TBSCon. They are a light purple but look almost blush! I love how fun and bold they are.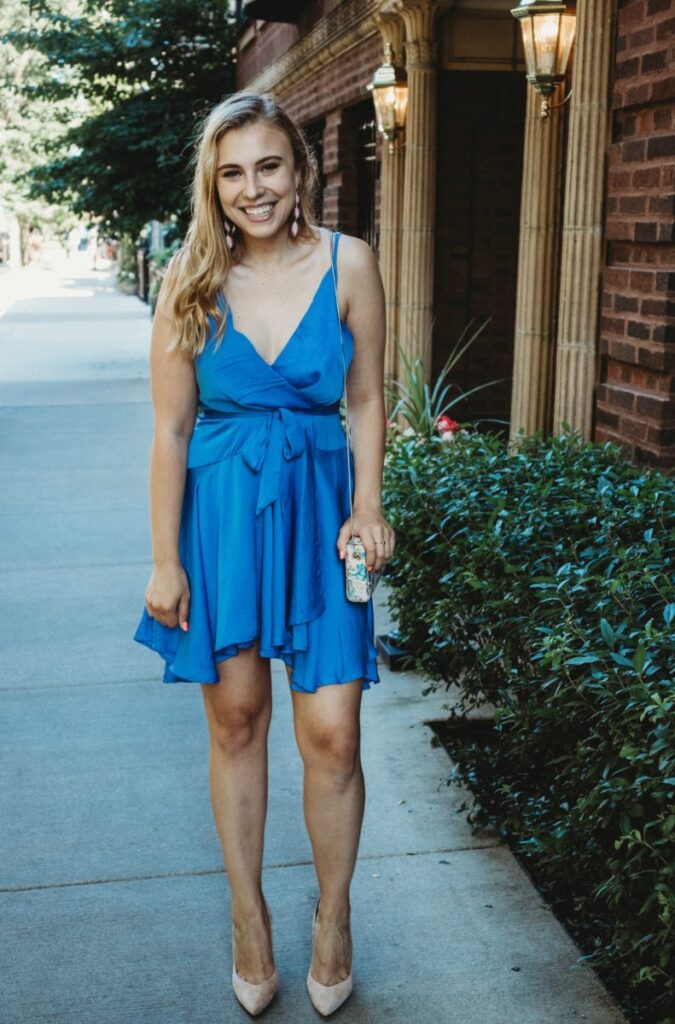 These heels are a light blush suede. I love how comfy they are, and how they can go with nearly anything. I use blush as a neutral, and I think it will transition great into fall.
Finally, I finished the look with my floral purse. It's no longer in stock, but I found some very cute and affordable options that are extremely close (linked here and here).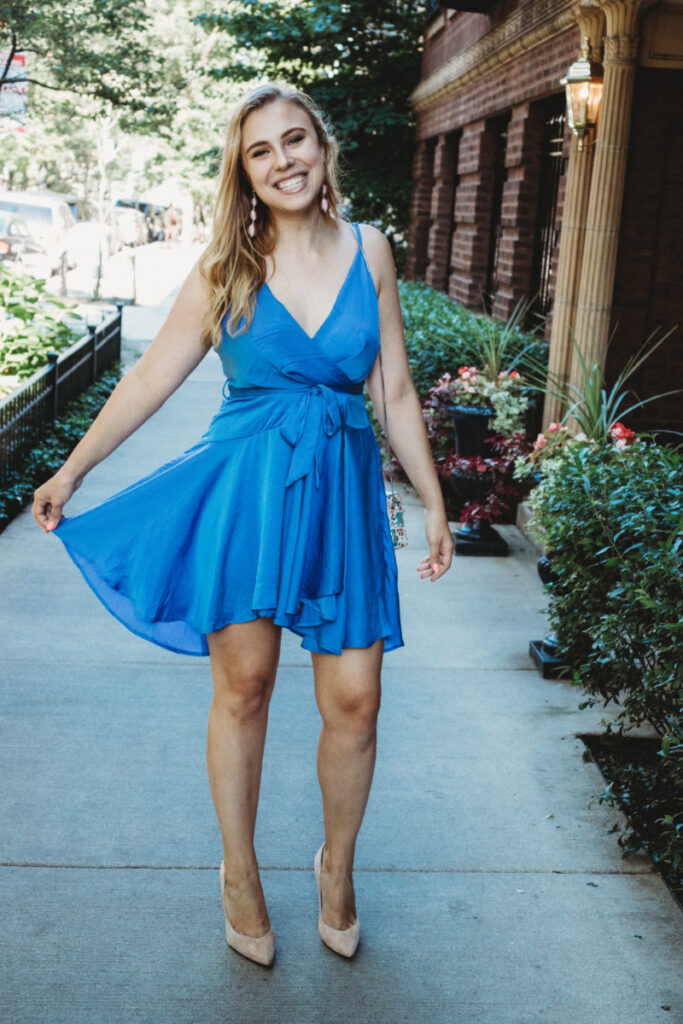 Shop This Look

Way 2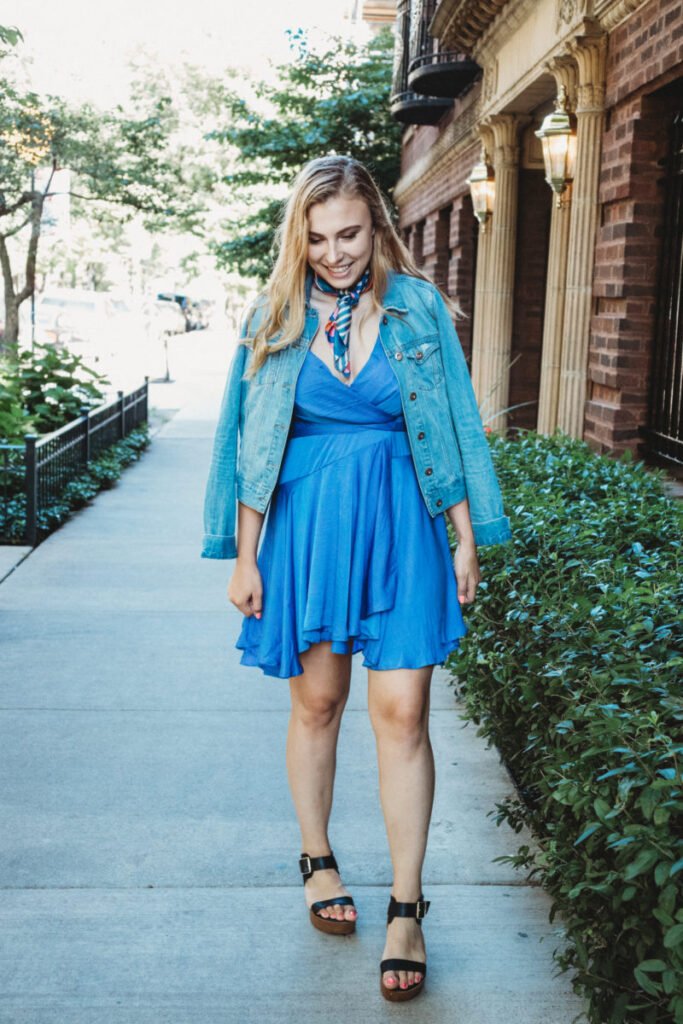 This time, I tried to make the dress more urban and trendy.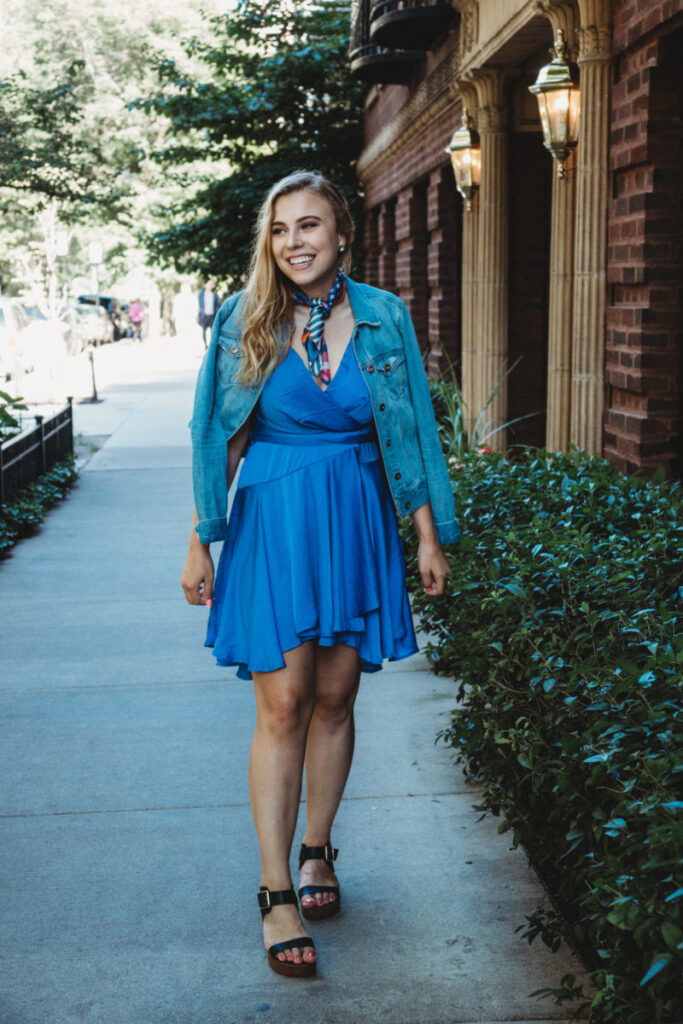 I picked out some fun 90's slide sandals to add some casual vibes to the formal dress.
I added a cute patterned scarf I got from Vera Bradley at TBSCon and a jean jacket to further  "dress down" the look.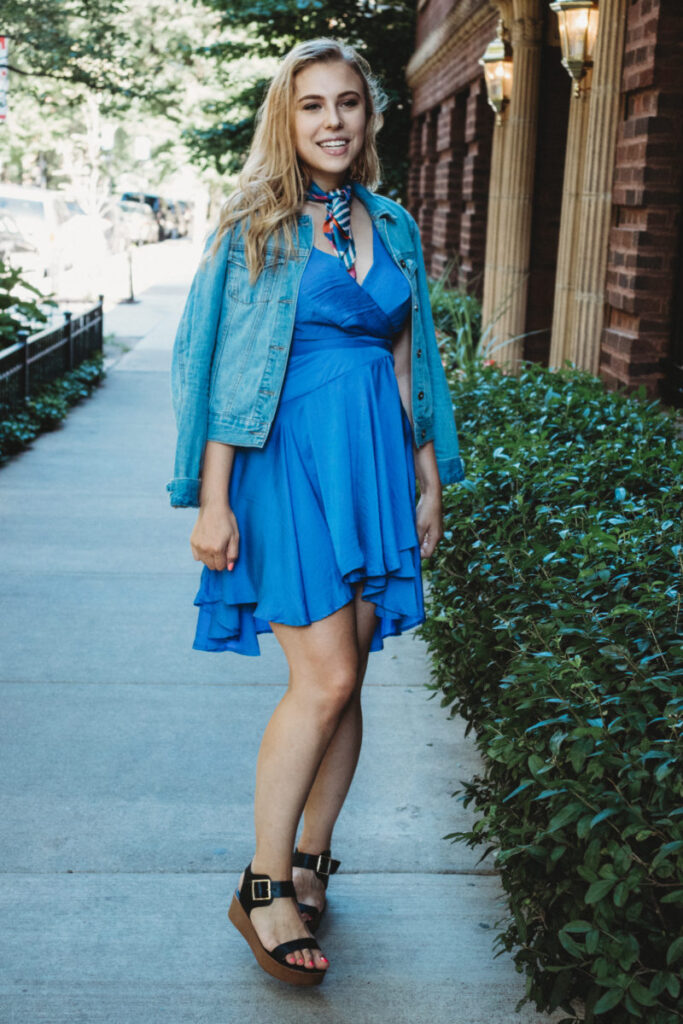 Finally, I chose to use a cobalt blue purse to tie everything together and play into the color blocking trend.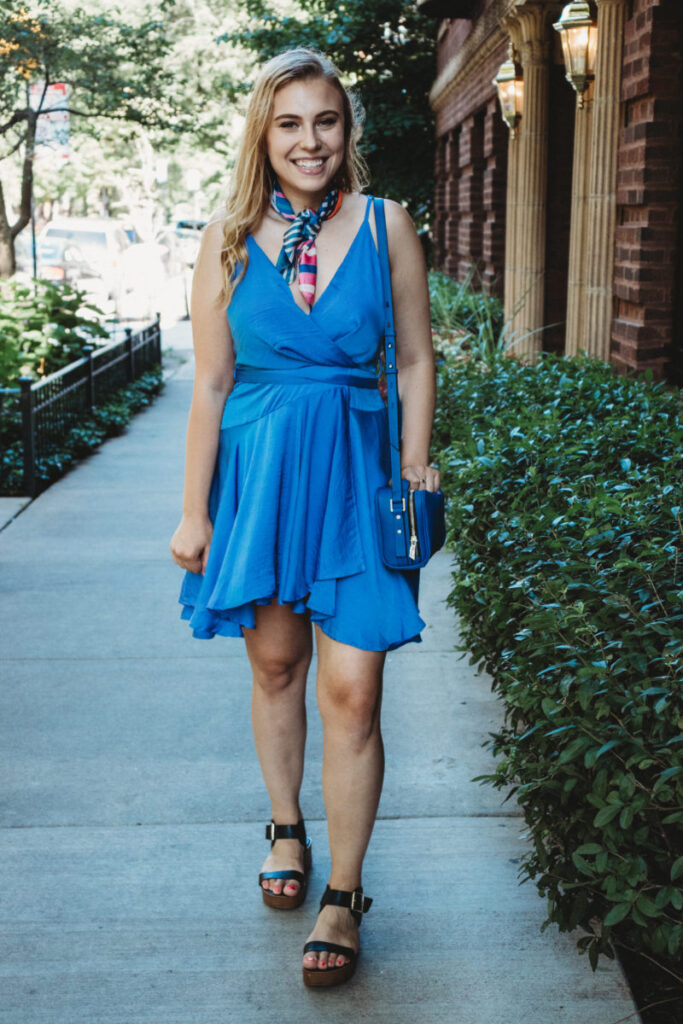 Shop This Look

Styling this dress in my first One Look Two Ways was so incredibly fun for me – I cannot wait to hear your thoughts!
Leave suggestions for pieces I should include in upcoming #1L2W below 🙂