Holiday parties are in full swing (I just attended my first last night!) and with parties comes the all-important party dress! My favorite holiday dress trends include velvet, metallic, ruffles, and of course lots of red and green. I know a lot of you have multiple events, so I made sure to keep all of my picks under $120, but most are waaaay under that 😉
This post contains affiliate links.
My favorite holiday party look this year is from AKIRA and I still am 110% in love with it!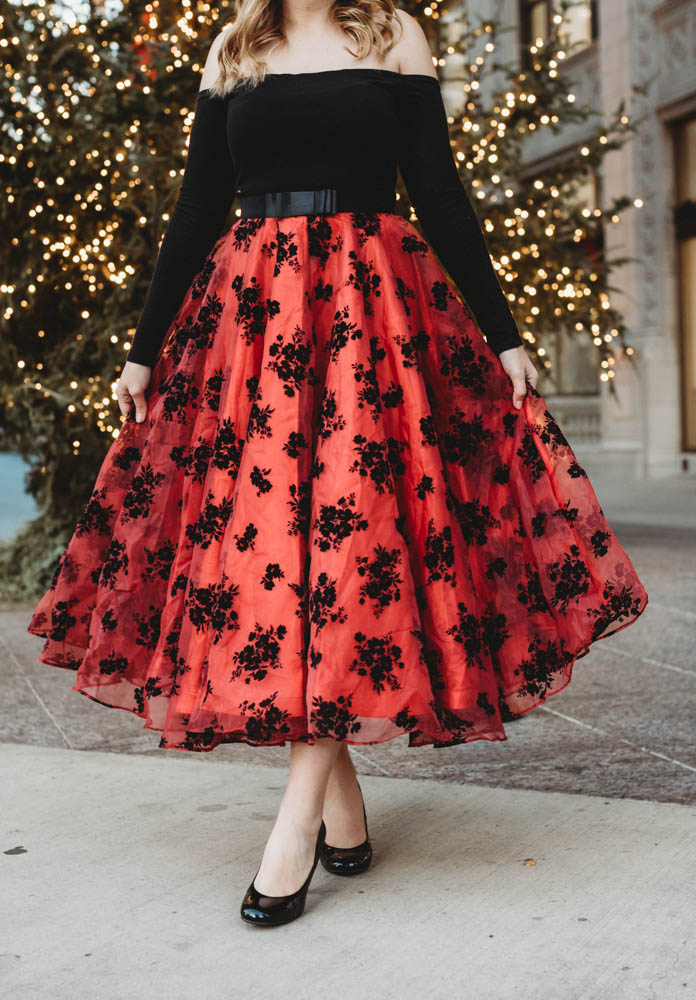 This fabulous skirt was made just to be in my closet! The black detail over the red fabric is absolutely stunning in person.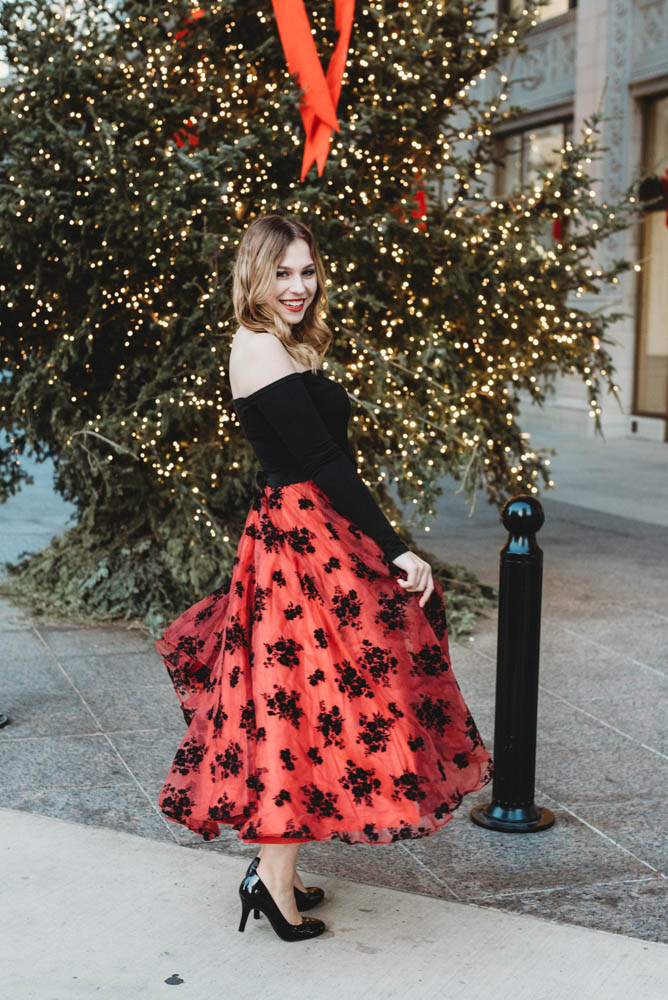 I got a size small and it was a little big, but not big enough to size down!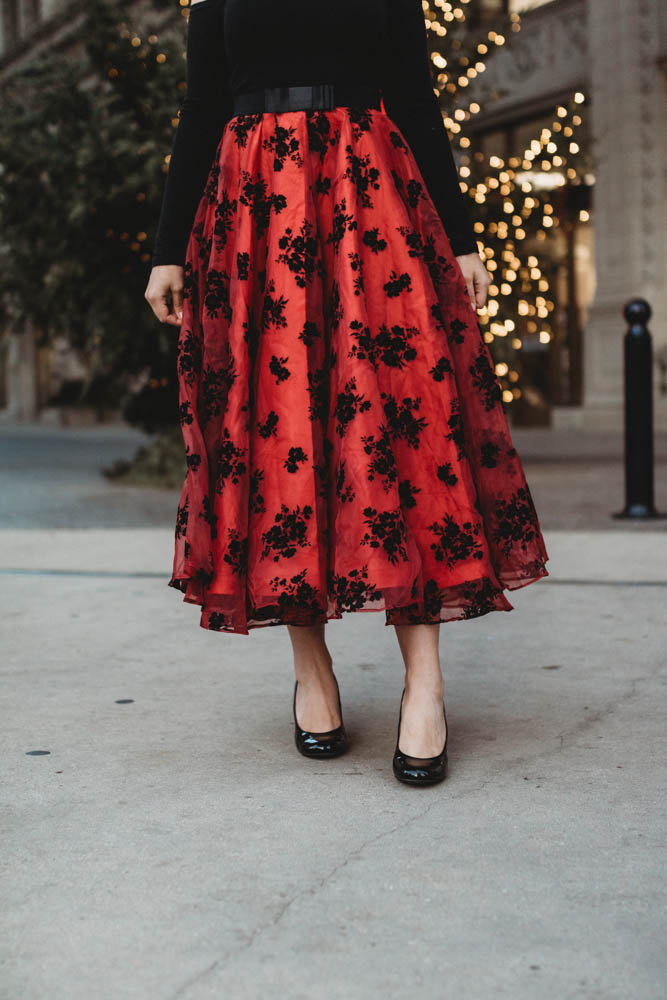 I paired the skirt with an off the shoulder top to not compete with the statement piece! I loved the simplicity of it and how it flattered the skirt so much.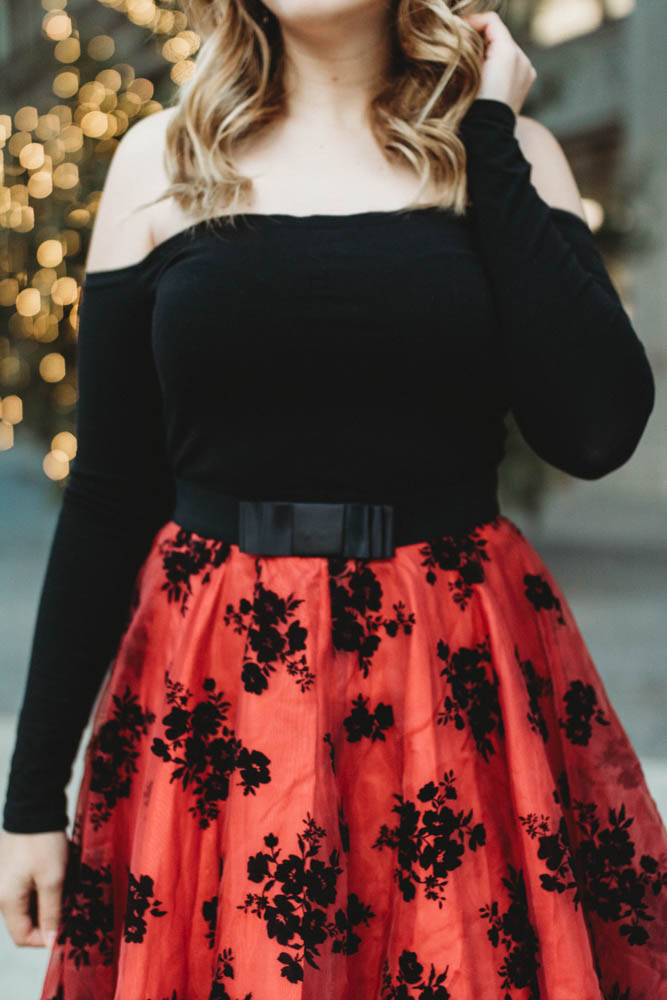 I threw on my new favorite black ball earrings that are under $15 to add a little more black to balance out my red lipstick.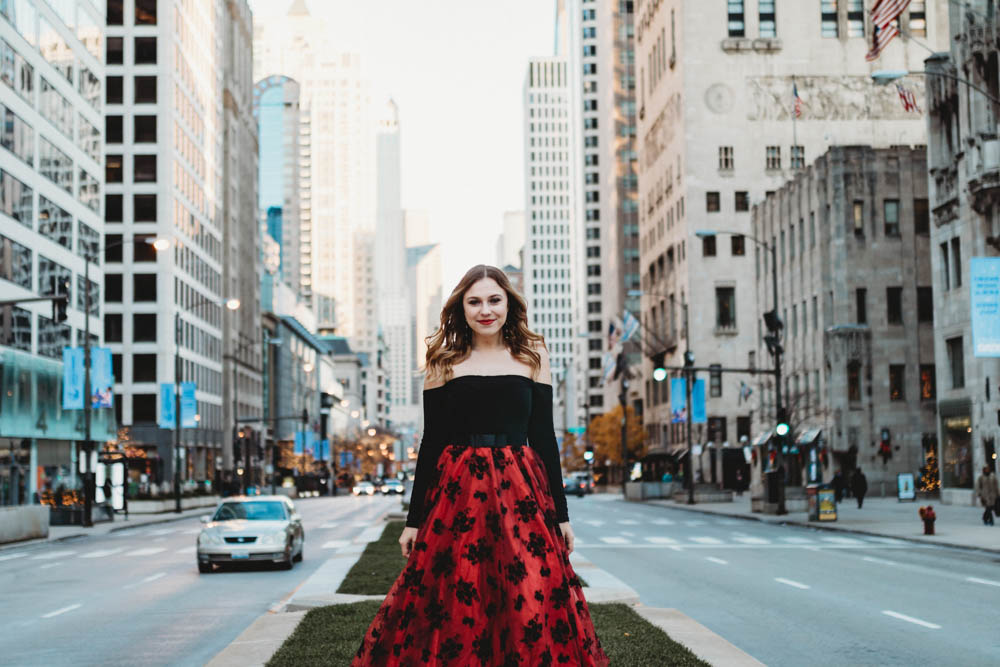 On bottom, I chose a pair of black patent leather heels that were also fairly simple! However, they're super comfy, and that's priority #1 for me at holiday parties. No one wants to be that girl in a bad mood because her feet are aching.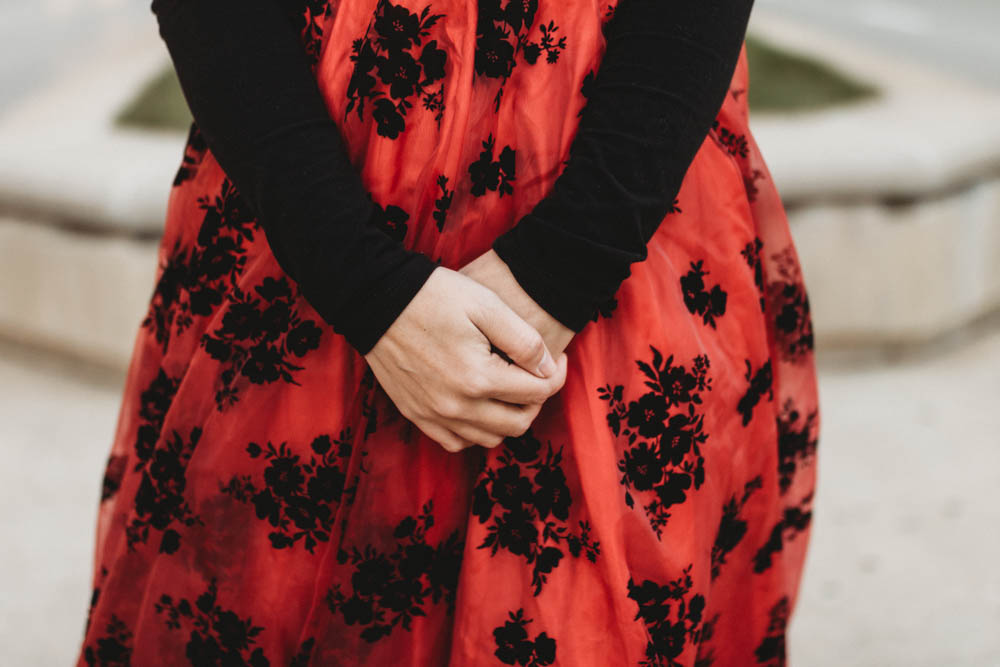 All in all, this AKIRA skirt was a game changer for me, and I know I have to up my game next year (but is that even possible…. come on y'all… THIS. SKIRT)
Shop My Party Look

And here are my favorite holiday party dresses from all over the web, easily found all in one place 🙂