Hello once again! I first want to tell you that you're all in my thoughts and prayers. This time we are living in is unprecedented and uncertain. I hope you are all staying safe and receiving help from your support systems.
I've been at home for almost two months now. It's been an interesting while. On weekends, we will get in the car and drive somewhere just to get out of the house, but during the week, I can get a bit stir crazy. Not to suggest that I don't agree with the stay at home orders, because I 100% do; I fully believe that this sacrifice is needed to protect people like my grandparents, who are at risk because of age and pre-existing conditions. I just didn't expect myself to be feeling the way I am. Which way is that? you may naturally ask. It varies every day, and I guess that's what is so unusual for me.
Normally, I'm pretty good at getting over things and moving on. I pride myself on the quick rebound rates from a jerk at the store, someone who cut me off on the road, or an argument with a friend. I give myself a set amount of time to stew and be angry / sad / bitter, and after my allotted time, that's it. Usually within 5-10 minutes of deep breathing and thinking through the negative emotions, I am good to go, ready to get to what's next.
I think a large part of my "how am I feeling?" crisis comes from the fact that these feelings don't really come from logical places. Most annoyances, disagreements, etc. have a logical cause and therefore make sense in my Type 6w5 mind. I process emotions with logic, thinking through the situations, imagining in my head what I wish I could say out loud, and then I am able to get to a good place with a plan of action on how to move forward. There is no logic to this pandemic. I can't predict a frantic call from a family member, or a press conference with new restrictions. I can't rationalize why these things are happening and at times, I think I can't rationalize my responses to them.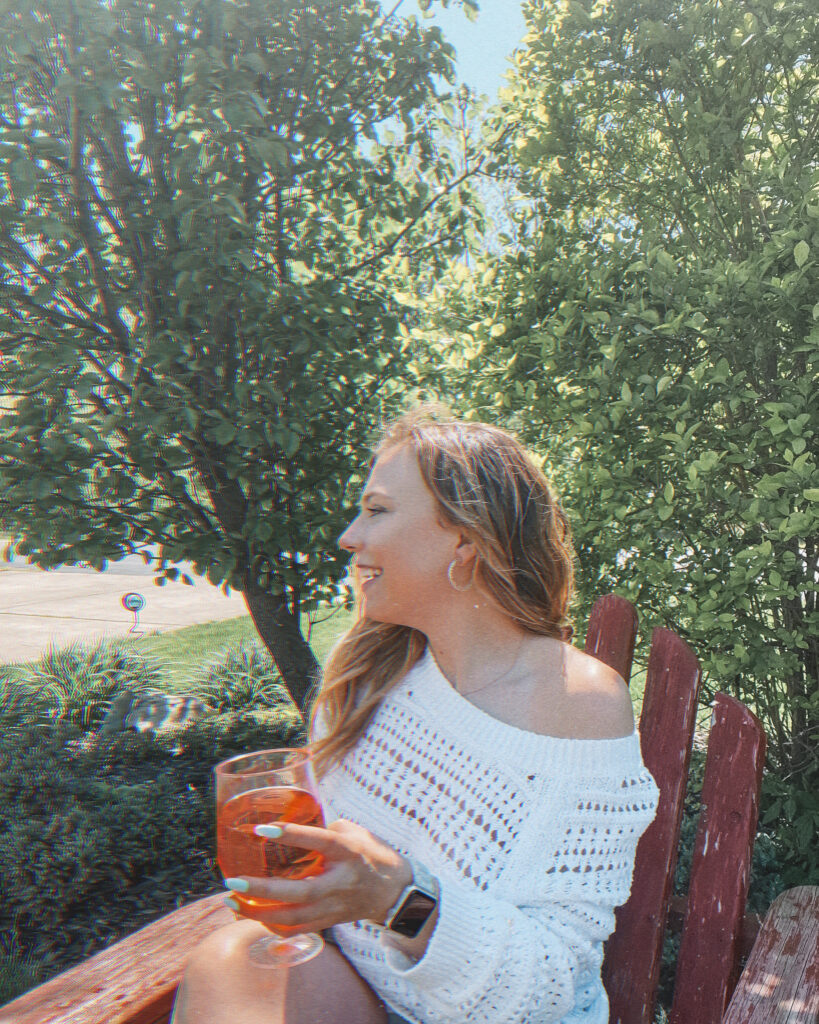 In all the unknown, I am focusing on what I do know and am able to control. I am trying to maintain a bit of a routine every day. When I wake up in the morning, I instantly go work out. In the late afternoon, I take Sadie on a long walk. These workouts are crucial for me to not only feel physically healthy, but mentally. I believe the endorphins are a big part of keeping me sane throughout this entire thing. It's also my only "me time" since my mom and sister are now at home full time. I look forward to it and I need it. I watch church online every Sunday, even if it's at a funky time. I help to prepare dinner every night which occupies time and keeps me accountable for eating healthy. Wine and margs during our "patio happy hours" are also helping 😉
I am very thankful that our family's experience with COVID-19 has been contained and with mild symptoms. I know too many who are in different boats.
I am trying to work back to being "100% at work" or as close to that as a self-employed person can be. A big part of that is getting back into my posting schedule and Daily Deals. Now that our family is healthy, I feel it is time for me to prioritize my job again. Deals are back as of today and I am super excited about it!
You may also notice that the blog looks a bit different (hopefully, you find it a bit better!) because even if I wasn't posting blog posts, I have been working "in the background" on creating a more functional and user-friendly site for all of you. It's been something I either touch for 20 minutes and leave alone the rest of the day or stay up until 3 AM working on. Like my approach with everything right now, I've taken it day by day, and today I felt it was ready to go live. There are still some kinks to be worked out, of course, but overall I feel really good about it!
Check out today's deals, and stay tuned for more posts coming your way soon! If you have any ideas, suggestions, etc. for blog posts, let me know too 🙂