It's almost time for Turkey Day! My favorite part about Thanksgiving is that after dinner, it's socially acceptable to listen to Christmas music:)
Thanksgiving is likely the first time your entire family will be together since the holidays last year, so it is important to look your best, especially if your family is like mine and takes pictures every 5 minutes! Every family does Thanksgiving a little differently, so I figured three different outfits in varying formality would be best and y'all can take bit and pieces from each to fit the vibe.
This post contains affiliate links.
Casual Cute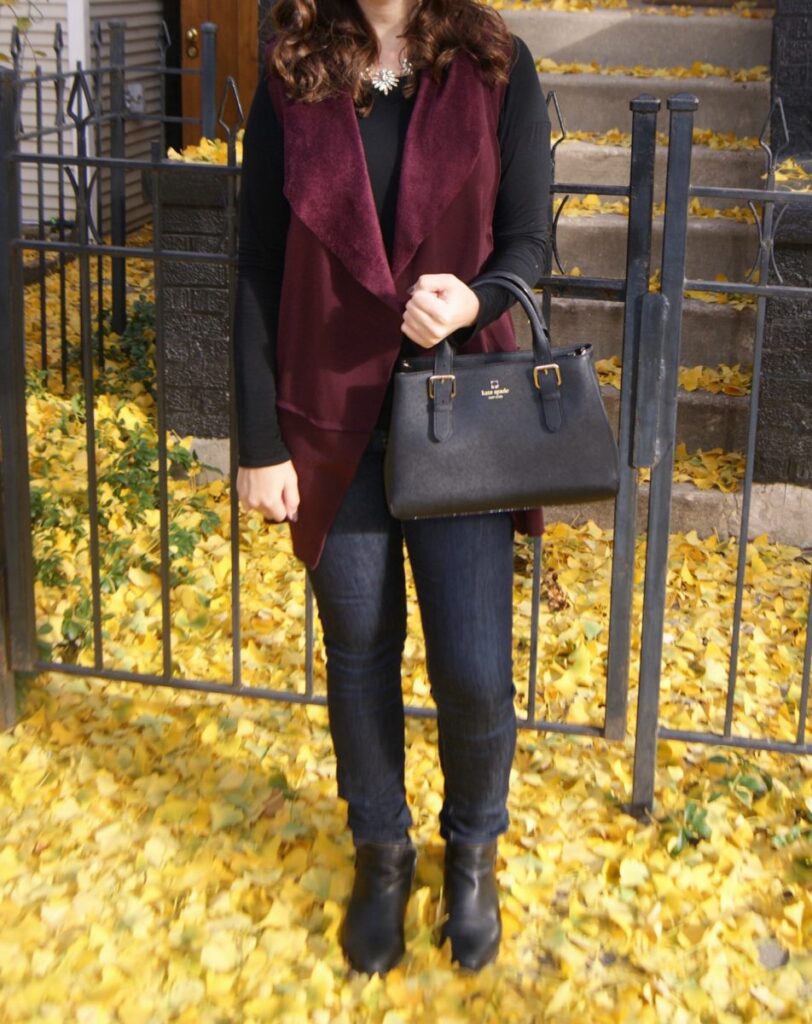 If your family party is jean friendly, you're luckily able to just throw on a pair and dress them up! I chose to pair my Luckys with an oversized vest in a great jewel tone and a statement necklace. Add some booties and a bag, and you're set.
Shop This Look
Step-Up Sweater Dress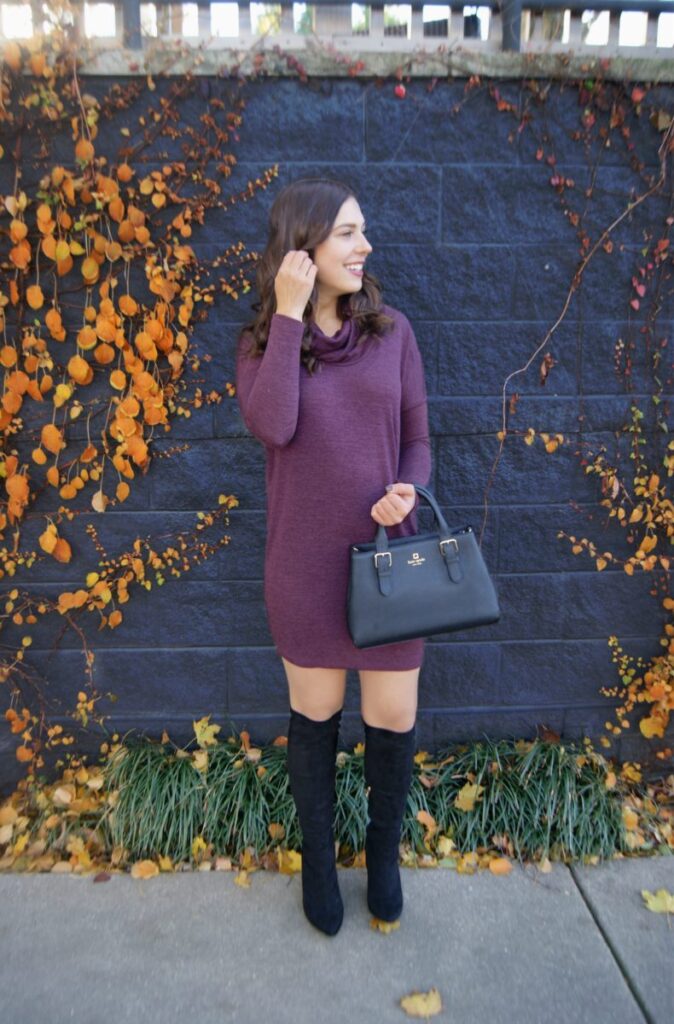 If you're going to a slightly nicer dinner, a sweater dress is a comfy option that's a step-up from jeans! It hides the food baby well from personal experience:) I'm still obsessed with knee highs, and adding them to this purple dress gives it some edge that I LOVE!!!!
Shop This Look 
Classic Edge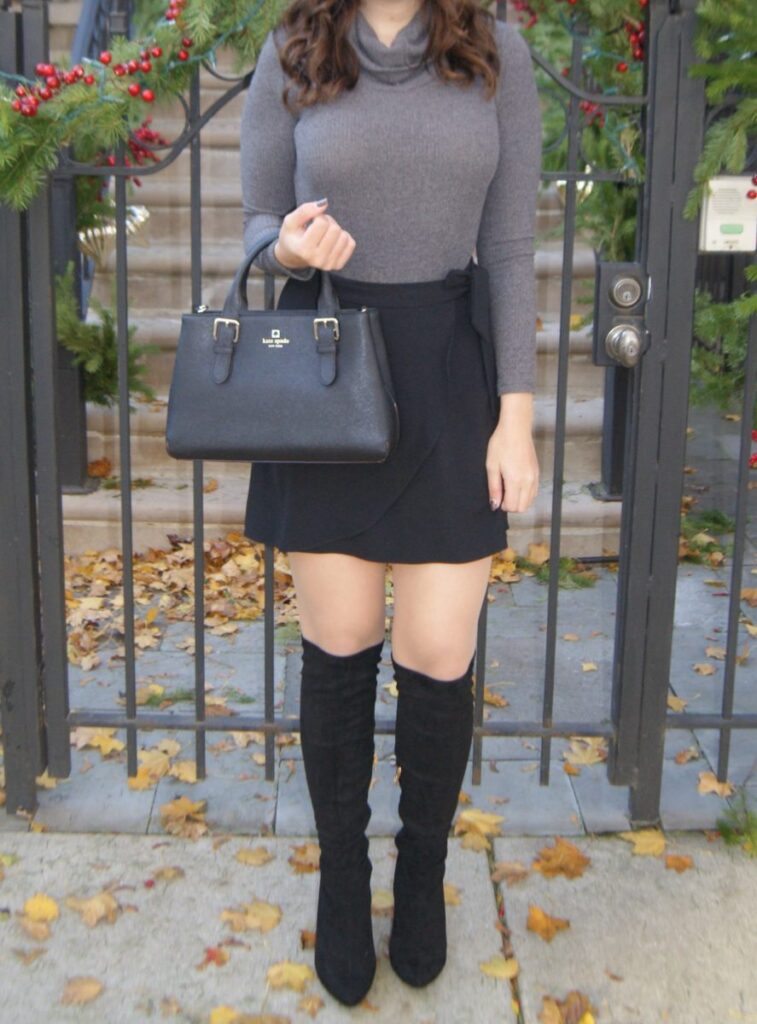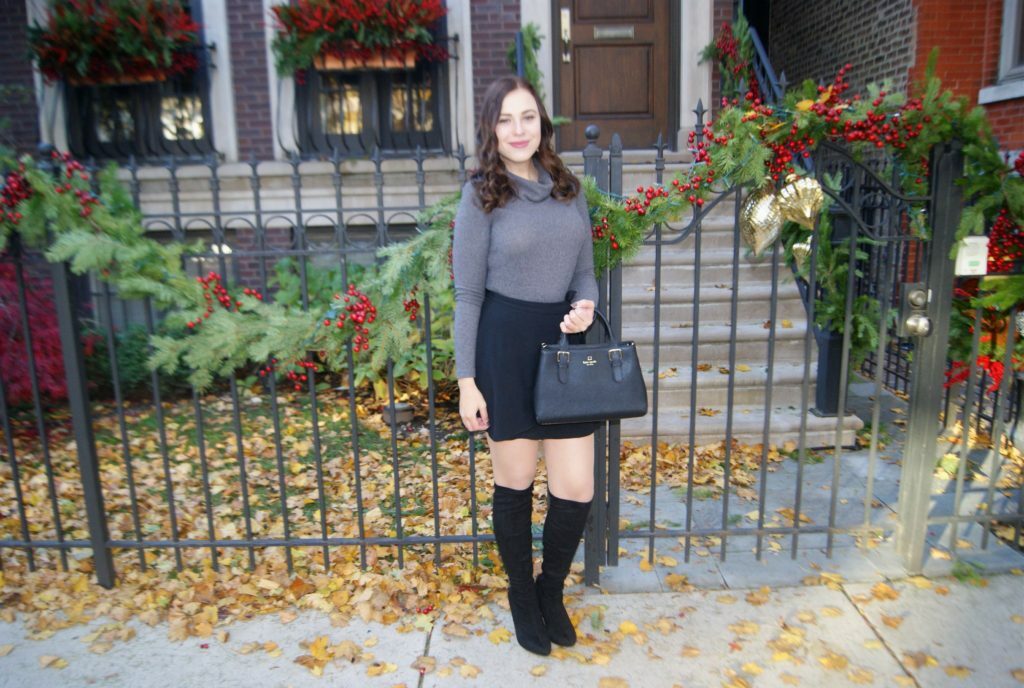 If your family is old school, you're getting dressed up for Thanksgiving, so you may as well have fun with it. I looooooove wrap skirts because they're classic and flattering, things you need to impress Grandma and still be able to eat every carb in sight. I paired this one with a comfy demi-turtleneck sweater and those darn cute knee highs again!
Shop This Look
I hope all of you have a great Thanksgiving!
xoxo