Turkey Day is just around the corner! Here are some outfit ideas to help you decide what to wear for Thanksgiving.
This post contains affiliate links.
My first outfit is #allblackerrethang featuring the cutest off the shoulder AND ruffle sleeve sweater from AKIRA. It runs a tad bit small so size up! It also comes in a tan color.
I am such a fan of this sweater!!! It's relatively thin so you won't get sweaty or itchy. The fabric is so soft and stretchy for your food babies sure to come.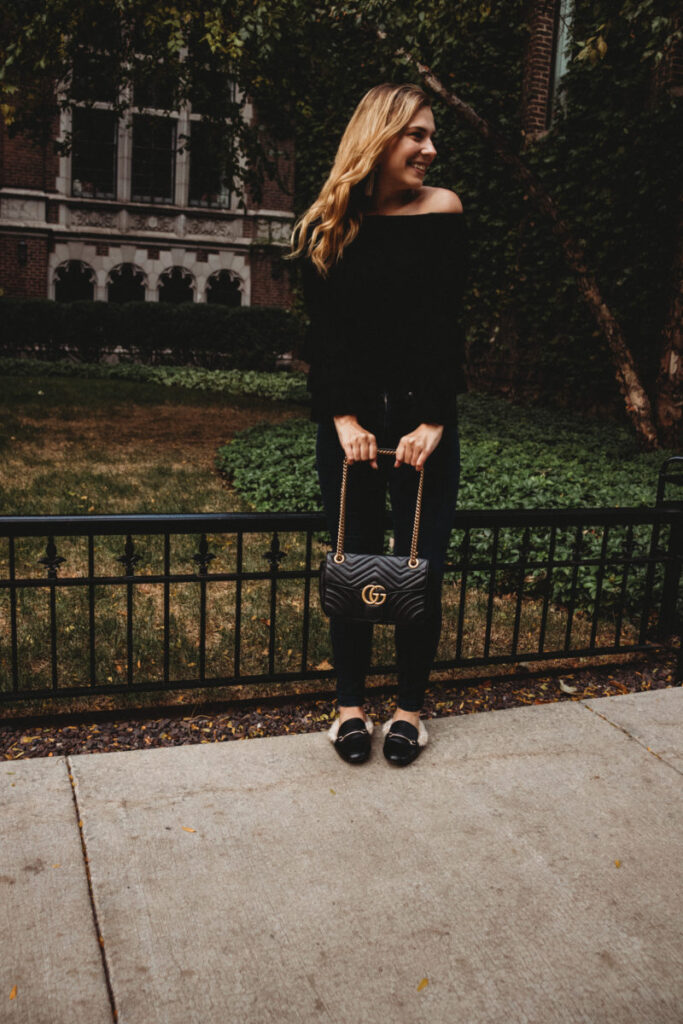 I added some black jeans from Urban Outfitters and my new favorite faux fur loafers from Target!! I am seriously in love with them, I have been stalking them on the Target website for ages but held off purchasing until I tried them on. These loafers are from the new A New Day line at Target, so I was unsure of how they'd fit. My feet are a tad bit wide, so until I know how a brand runs, I try to buy in store! Good to know A New Day runs true to size. I normally wear a 9 or 9.5, but got these in a 9. They also come in blush and red!
I finished off the look with some statement earrings and a Gucci Marmont bag. Each time I wear my friend's I get *this* much closer to getting one for myself!
Shop This Look

My next look is another comfy cute option for Thanksgiving! I started off with this adorable olive duster from AKIRA.
I put a beige tank sweater underneath with my favorite black jeans. The sweater is comfortable and not too tight, which is a necessity on Thanksgiving! I also threw on some extremely comfortable over the knee boots.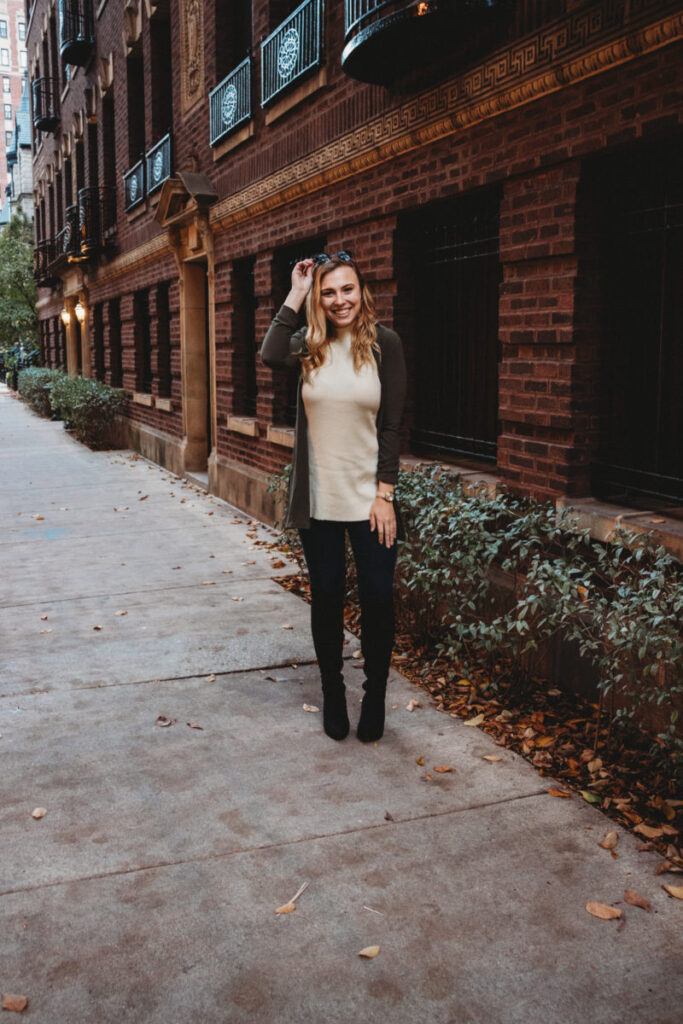 The outfit was polished with my Kendra Scott earrings, a Kate Spade watch and a pair of sunnies!
Shop This Look

Check out the rest of my picks for Thanksgiving!