Finances can be tricky. I've been in the real world since June, and a huge part of being an adult (or trying to be) is financial planning.. Venmo and other electronic transfers just complicate everything!
Since I really want to maintain financial independence, I've tried a variety of different ways to track my cash flow. I think I downloaded every finance app on the app store! Eventually, I went back to the tried and true pen to paper method and made myself a personalized budget sheet to help track every single penny. I thought y'all might appreciate it since you loved my spring break packing list printable 🙂
Obviously, this is tailored to me and life in the city, but you can swap out categories for ones that fit you and your lifestyle better! For example, college girls, you luckily don't need to worry about insurance yet, so for you, maybe add a sorority or club section. If you'd like a customized budget sheet, just let me know and I will work with you on it!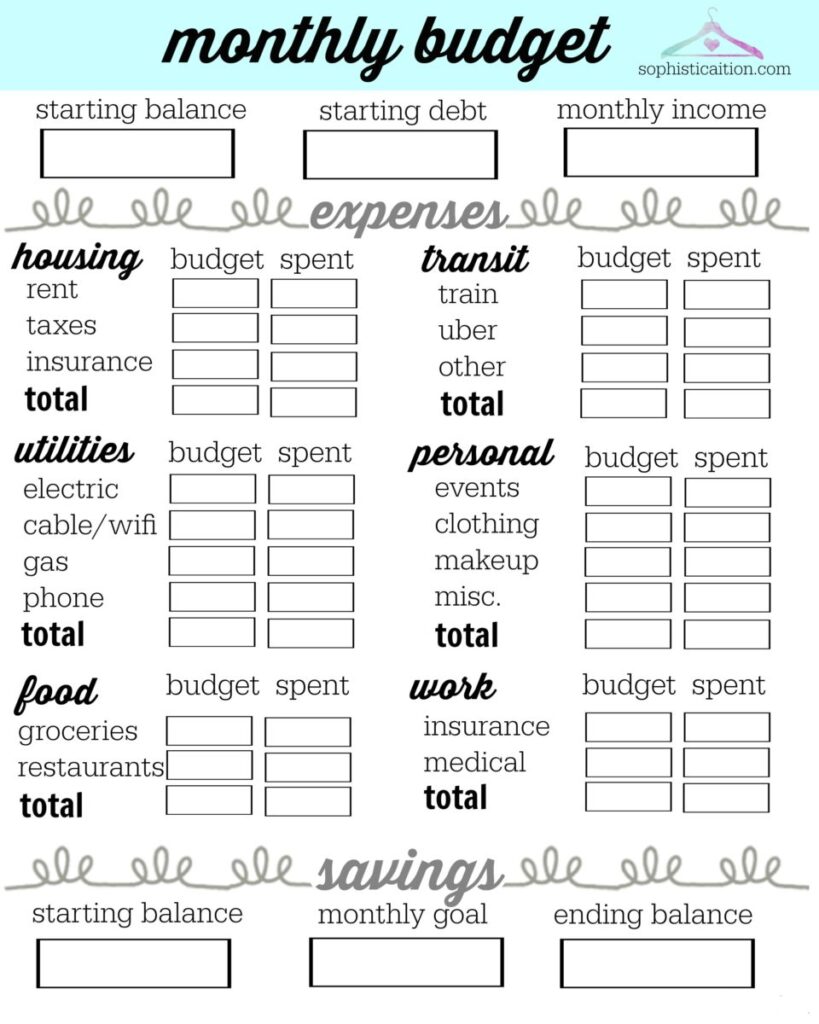 What are some ways you stay on top of your spending? Let me know in the comments section!