Ever felt like you just wanted to hop on a plane to Paris, but you can't? Just come to Chicago's newest French bakery, Maison Marcel!
My friend Katie from Bits + Bites and I got to visit Maison Marcel last weekend and my taste buds were instantly taken back to the sidewalk cafes of Paris. Not only is the food amazing, the aesthetic is on point. Hottest new brunch spot in town? I think so.
We got the chance to meet with Victor Salinas, the restaurant's PR director, and Avril Zayas, the interior designer.
Avril is the designer behind so many of my favorite Insta-worthy restaurants like Summer House Santa Monica and Beatrix. It's no wonder that Maison Marcel's crisp white walls and homey yet modern accents made me feel like I was walking into a magazine.
Victor started us off with some selections from the bakery. The second I took my first bite of that croissant, I knew I was in trouble. It was SO. GOOD.
After our pastries, we started on three main dishes. We first tried the purple cauliflower grits, which was impeccable. I am a fan of cauliflower so long as it's IN a dish, not the dish itself, so I was a bit skeptical. However, this was a pleasant surprise, and definitely something I will order again.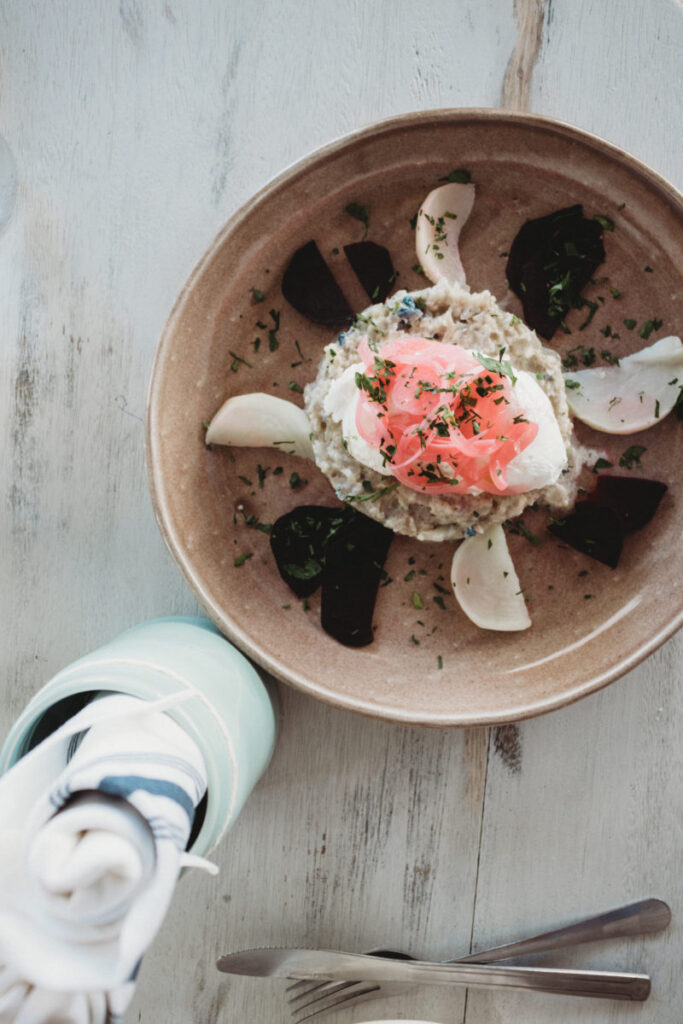 We then tried the watermelon salad, which is the perfect refreshing summer salad to combat all the carb loading I did (or so I told myself). According to Katie, the salad contained feta cheese, spinach, pistachio, shaved fennel, celery, parsley, dates and black pepper vinaigrette – she's the food blogger so I'll take her word for it, but whatever it had, it was darn good.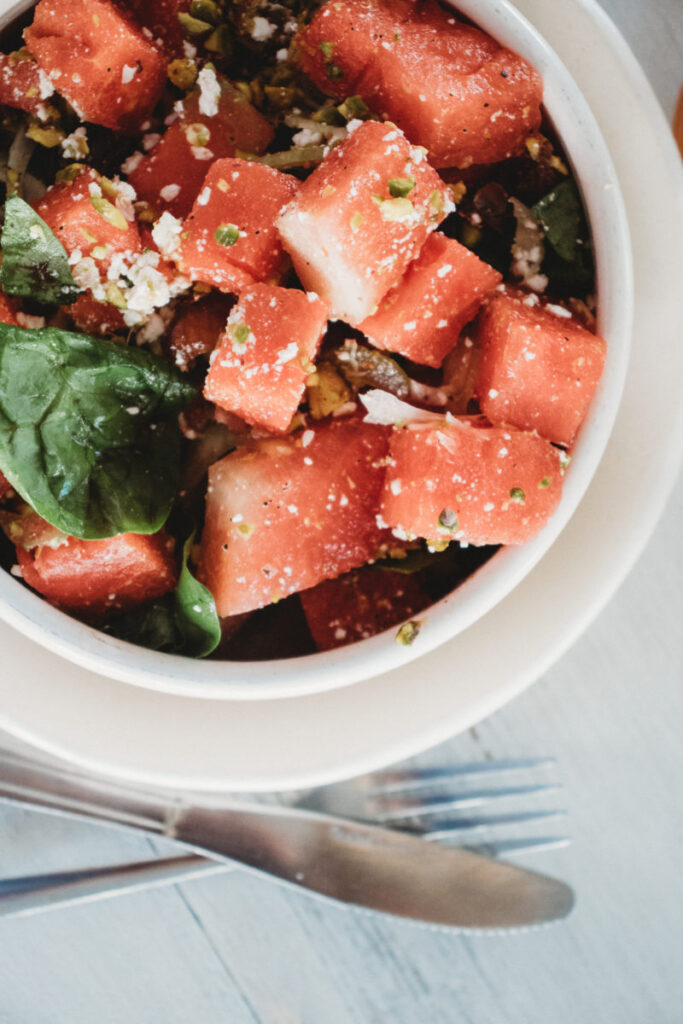 I then was able to eat one of my favorite cheese/carb combos, the burrata. The brioche slices were the perfect accent to the tomatoes soaked in balsamic and the freshness of the cheese.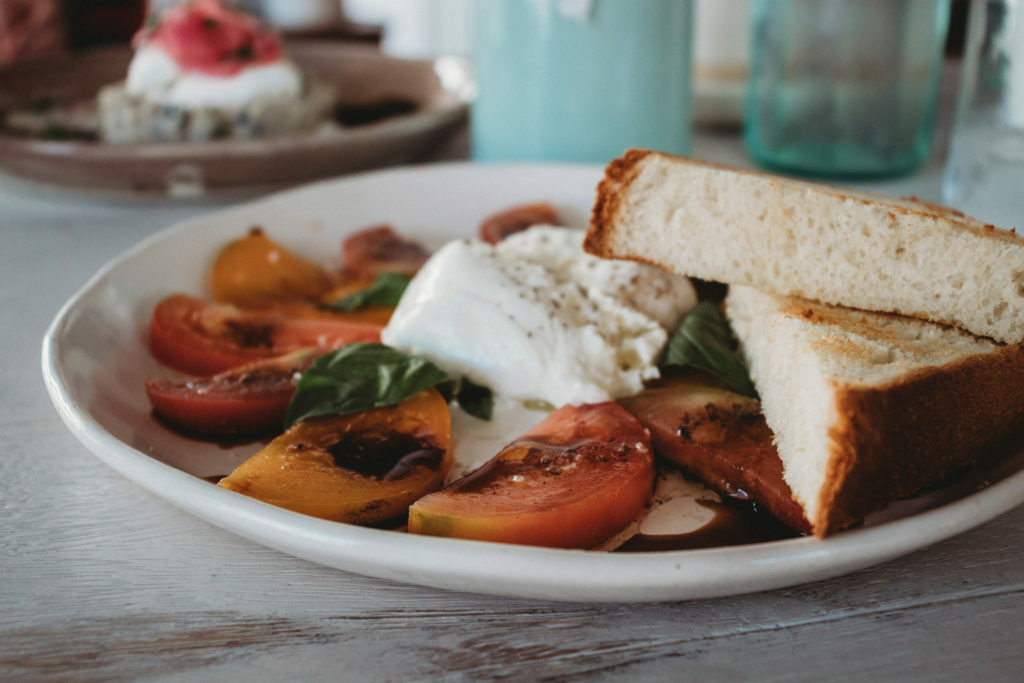 What really stood out to me about all three dishes were how fresh they tasted. I don't know about you, but I can really tell a difference between something that was made to order and something that's been sitting in a pantry for days. I LOVED how Maison Marcel works with other local companies to source their products and maintain that quality of ingredients for its customers.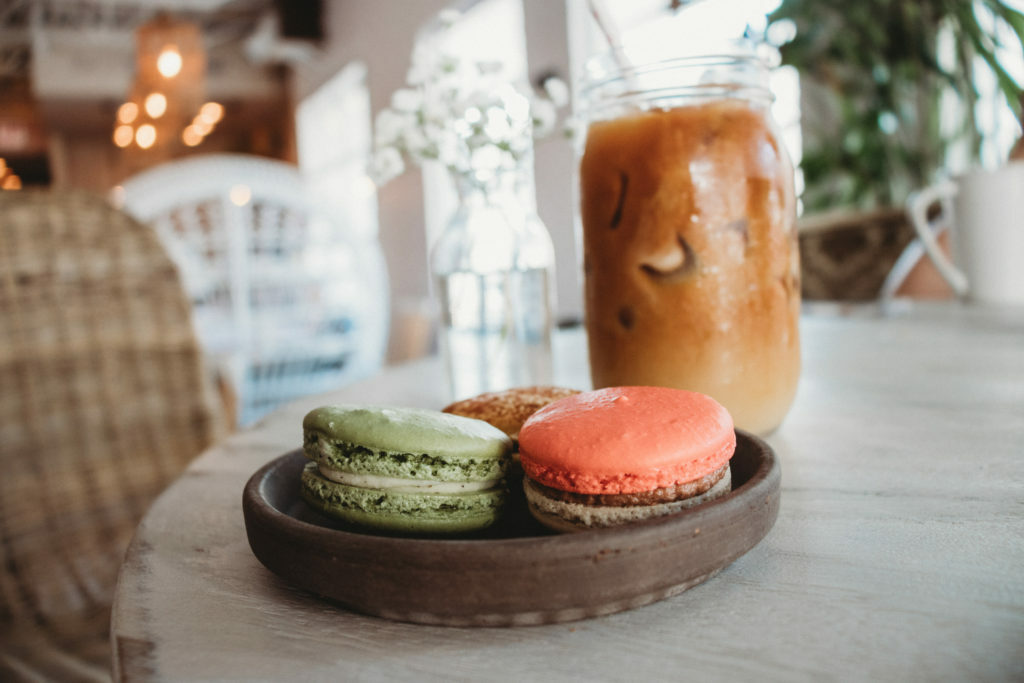 We finished our meal with three amazing macaroons: Green tea, passionfruit and COOKIE. DOUGH. I repeat, a cookie dough macaroon exists! I was over the moon at this point, and then I realized it's also pink.
Katie and I had a ball catching up over this fantastic food, and it is safe to say we will be back. Maison Marcel is also coming out with a dinner menu soon, which I am oh so excited for!
Be the hero of your group text and make a reservation at Maison Marcel for brunch this weekend! The restaurant is located in Lakeview at 3114 N Broadway St, Chicago, IL 60657.