Popularized by Leslie Knope from Parks & Rec, Galentine's Day is celebrated on February 13 to show your love and appreciation for the kick ass women in your life. My Galentine's Day parties are all next weekend when I'm in NYC but we will be having one of our own at fashion week! Here are some tips and tricks for hosting a fabulous Galentine's Day party for all your lady friends.
This post contains affiliate links.
Decorate
What's a party without instagrammable spots and cute decor?! Here are some of my favorite pieces to make your place into a pink and red heart-infested party pad!
NOTE: I do think with any party over 10 people that paper plates are easier, just make sure you recycle them afterward!

Games
After a glass or two of wine, my friends and I decided that our Galentine's parties must have entertainment. We came up with some ideas that end up with us crying laughing even if they're unsuccessful.
Truth or Drink – A classic game played amongst friends! You ask someone a question and they either have to answer truthfully or drink and plead the Fifth.
Pin the __ on the Bieber – You know the game "Pin the Tail on the Donkey"? In college, one of my friends had a life size cut out of Justin Bieber, and I really don't know how it escalated but we played a game of pinning a *certain body part* onto the cut out. Whoever got it closest to its *proper position* while blindfolded won the game. I told my postgrad friends this story and we're apparently doing it but with a different celebrity cut out that someone got off Amazon! LOL
Cards Against Humanity – A classic but it's always fun in groups of friends!
Gift Exchange
A cute way to show your love for your girls is organizing a gift exchange. This can be drawing names out of a hat and buying for certain people, OR White Elephant style. Keep the gifts under $20 though – we gotta ball on a budget.
Treat Yo Self
Take time to pamper yourselves with face masks, skin treatments, makeovers and more.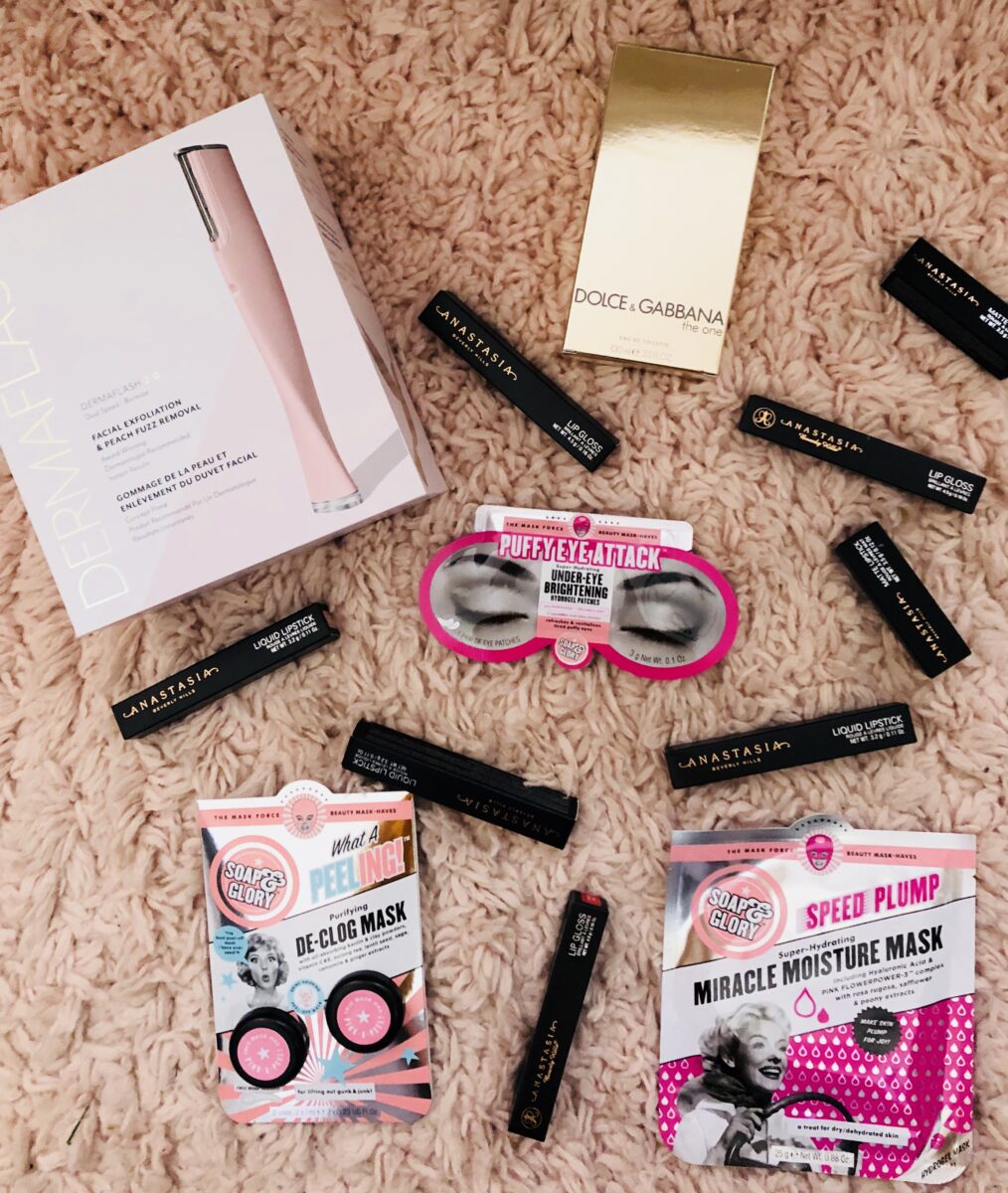 Here are some of my current obsessions that would be perfect for the occasion!

Create a Signature Cocktail
I am in no way suggesting you take a bartending class to host this party – just find a cute recipe for a pink or other pretty colored drink on Pinterest and serve it up for your guests!
Here are some examples from my food blogger friend Katie:
Now, all you need to do is come up with a cute and festive name, and you're all set!
Enjoy your Galentine's Day parties ladies!!